A pet shop or pet store is a type of retail establishment where customers can purchase pets and supplies for caring for them. Pet stores also sell a range of accessories and supplies for animals. Food, treats, toys, collars, leashes, kitty litter, cages, and aquariums are among the items sold. Pet tags with the owner's contact information are available for engraving at several pet businesses in case your pet gets misplaced.
Below we have created a list of top and best pet stores around New York.
1. Fashionable pets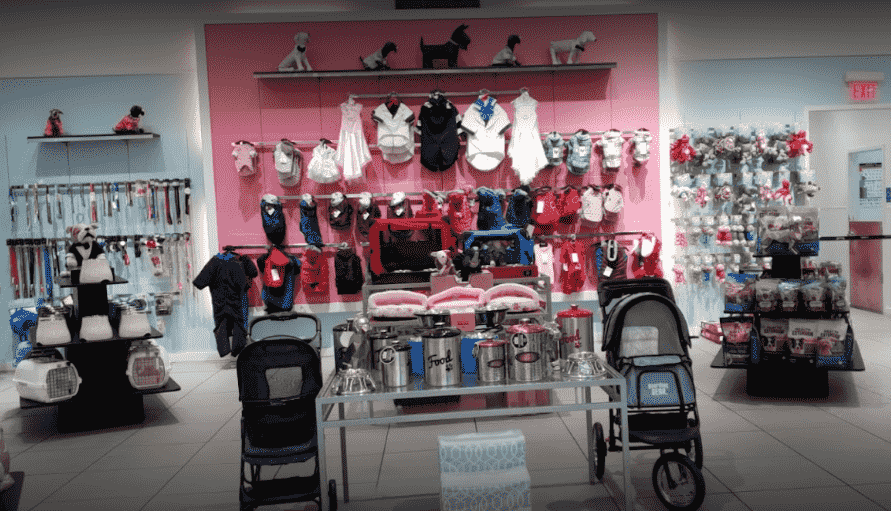 All dog breeds, including toy, small, giant, and hypoallergenic hybrids, are our specialty at our family-run puppy business. All of their puppies are bred by a small number of certified breeders with the United States Department of Agriculture. To assist in placing puppies with the ideal family, they closely collaborate with their breeders and pay them visits.
Address: 1 Garden State Plaza Space #B4 ,Paramus, NJ 07652
Phone: 201 368-7878
Website: http://www.fashionablepetsnj.com
2. Pets on Broadway NYC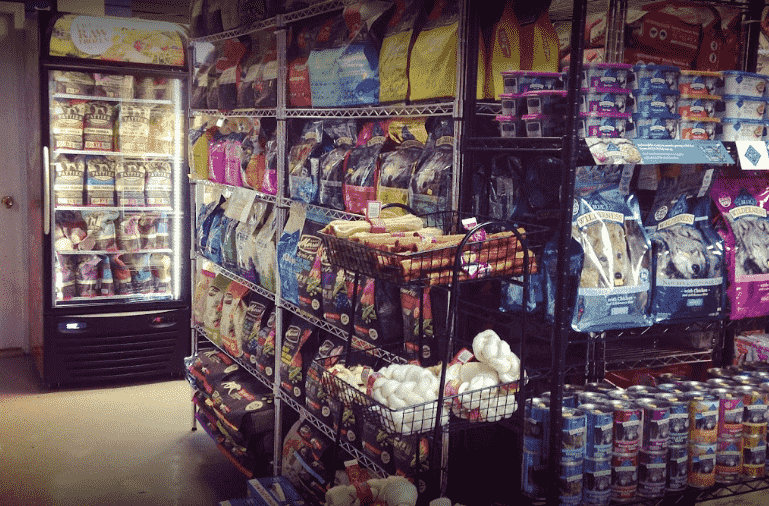 The company Pets on Broadway NYC is run by a family. Their goal is to provide exceptional services and top-notch goods to the dogs in our community. For dogs, cats, small animals, fish, and reptiles, they carry a variety of brands of dry, wet, treats, toys, raw & fresh food, aquatics, and more. They also provide professional grooming, free same-day delivery, and cat sitting services.
Address: 600 W 149th St New York, NY 10031
Phone: (917) 409-0465
Website: https://petsonbroadwaynyc.com
3. Whiskers Holistic Pet Care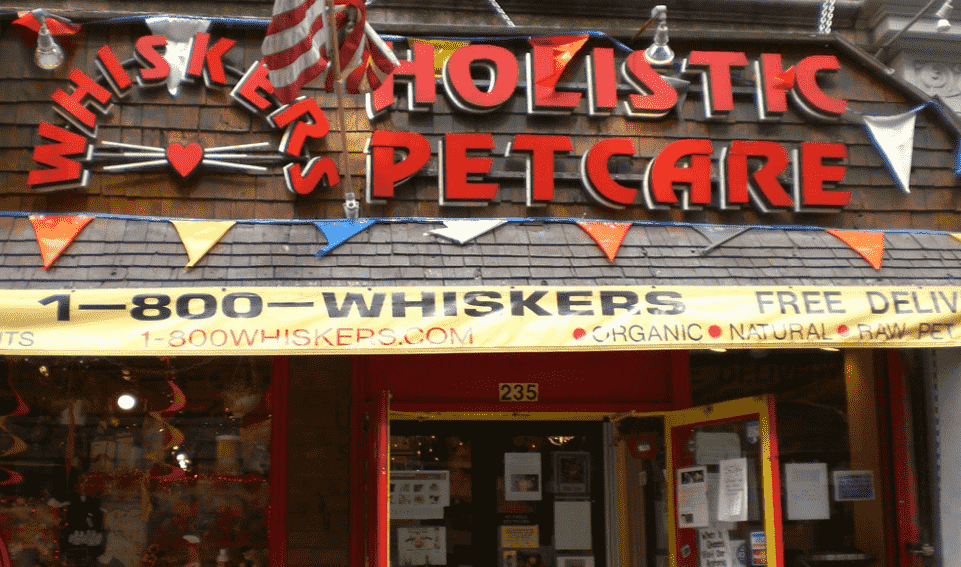 They were early adopters of the holistic and turned to be exotic pet store in NYC, alternative pet care movement. They take pride in the fact that they have played a little part in educating the growing number of individuals about the advantages of modern animal treatment that is more natural. And they are happy that so many of their clients now understand the benefits of herbal therapies, that homeopathy is not just for "health freaks," and that animals, like people, deserve the best care.
Address: East 9th Street – at 2nd Avenue New York, NY 10003
Phone: 1-800-944-7537
Website: https://www.1800whiskers.com/
4. Citipups
A pet shop called Citipups helps reputable breeders and potential puppy parents connect. We visit breeders around the nation to develop connections with those who specialise in tiny to medium-sized dogs that are ideal for apartments. They offer a setting where residents of New York can get to know a variety of different breeds.Their matchmakers can get to know you and aid in the selection of the ideal dog for your way of life. The practical issues that could occur while interacting with breeders directly are resolved via Citipups.
Address:166 Eighth Avenue New York NY 10011 (Between 18th & 19th Streets)
Phone: (888) 400-0859
Website: https://www.citipups.com
5. Now You're Clean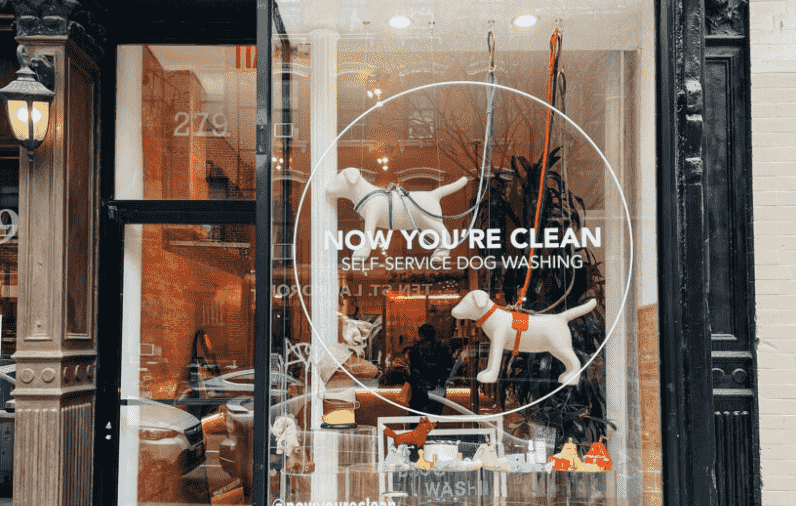 By offering a simple, stress-free way to maintain and care for your dog's emotional and physical health, fostering existing attachments, and opening up the prospect of dog ownership to more New Yorkers, their objective is to create happier, healthier communities. To find them all you have to do is type best pet stores near me on maps.
Address: 279 E 10th Street, New York, NY 10009
Phone: (332) 257-2376
Website: https://www.nowyoureclean.com
6. Rocco and Jezebel 
Their reputation has been cultivated throughout the years as a pet store in Bronx, NYC thanks to the positive reviews of their clients. By exclusively selling high-quality products that encourage more nutritious meals for all pets, they were able to garner such positive feedback. Up until now, the Santamarco family has been distributing not only items but also crucial information so that everyone is better informed on how to care for their pets.
Address: 89 Pineapple Walk, Brooklyn, New York 11201, United States
Phone: 718.855.868
Website: https://roccoandjezebel.com
7. Petropolist   
Petropolist is more than just your average pet store, it's a location where you can get advice from a team of specialists on how to provide for all of your pet's needs in general as a pet owner. The store was created with the intention of providing a location where individuals could acquire real, accurate, and up-to-date information on how to feed their dogs to increase their level of pleasure and contentment. With a variety of premium and excellent cuisine.
Address: 91 Washington St, New York, NY 10006
Phone: (212) 608-2234
Website: https://petropolist.com'
8. Zoomies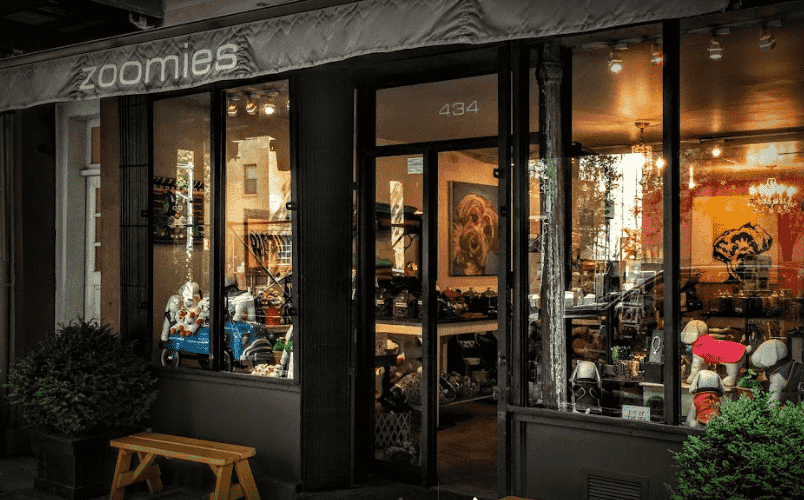 In West Village, New York City, Zoomies is a pet supply business that sells a variety of items for your pet, including clothes, collars, leashes, beds, blankets, toys, treats, travel accessories, hygiene products, and more. The firm has prospered thanks to its high-quality and dependable products for your adorable dogs, and it is now working to provide more and better options.
Address: 434 Hudson St, New York, NY 10014
Phone: (212) 462-4480
Website: www.zoomiesnyc.com
9. Pet Central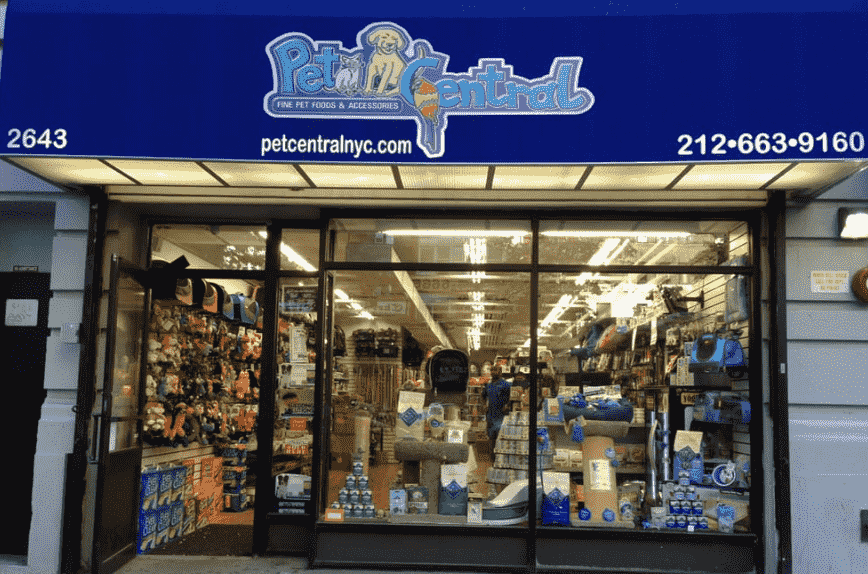 On Madison Avenue in New York City, there is a pet supply store called Pet Central. The shop provides a wide range of dog food, cat food, and other alternative products designed to give your pet healthy nourishment. Customers are always warmly welcomed by their enthusiastic crew, who are always eager to assist you and are motivated by their love for all animals.
Address: 193 Madison Ave, New York, NY 10016
Phone: (212) 481-4044
Website: www.petcentralnyc.com
10. The Pet Market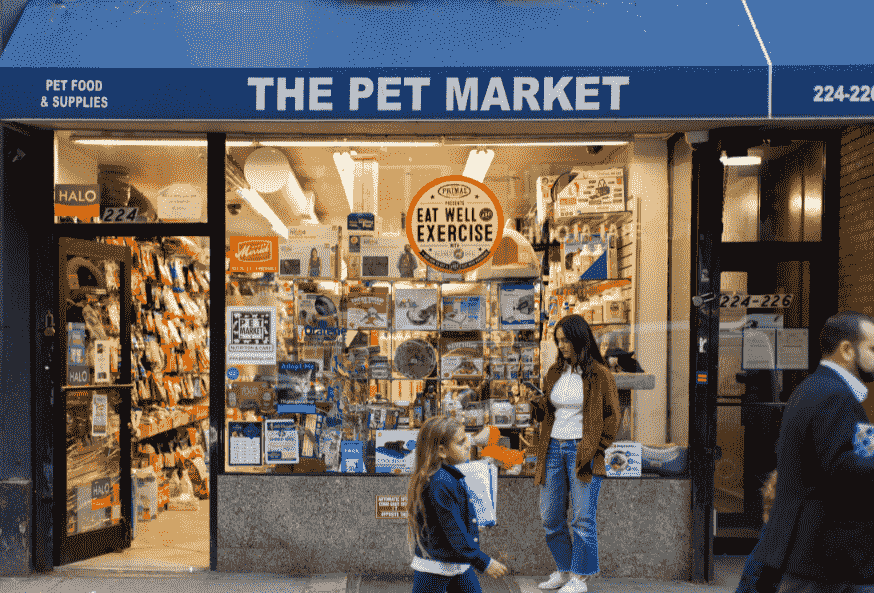 In 1991, The Pet Market was established. NYC's Broadway is a convenient location for the store. For your pet, they are providing great food and supplies. They are able to satisfy the majority of their consumers' needs and even provide better solutions by personalising and adapting their services by their sincere and truthful client service. 
Address: 2821 Broadway, New York, NY 10025
Phone: (212) 864-3300
Website: www.petmarketnyc.com
Nowadays you can even find an online pet store on the internet or you can check these websites for more information.