Finding a place to go around Christmas that offers enjoyable activities can be difficult for many individuals. We are confident that your Christmas vacation to any of these locations will be enjoyable no matter whether you travel alone, with a companion, or with your family.
To help you celebrate the holidays, we've compiled a list of some of the top Christmas towns in the USA in this blog.
New York
One of the top holiday travel destinations in the USA is without a doubt New York. A fantastic experience can be had in this city. The best place to celebrate Christmas is in New York
Visit seasonal markets like Union Square and Bryant Park Holiday Village since New York is one of the best locations to go for Christmas gift shopping.
Christmas trees that have been adorned and light displays are virtually everywhere in the city. We assure Christmas in New York is best.
Asheville, North Carolina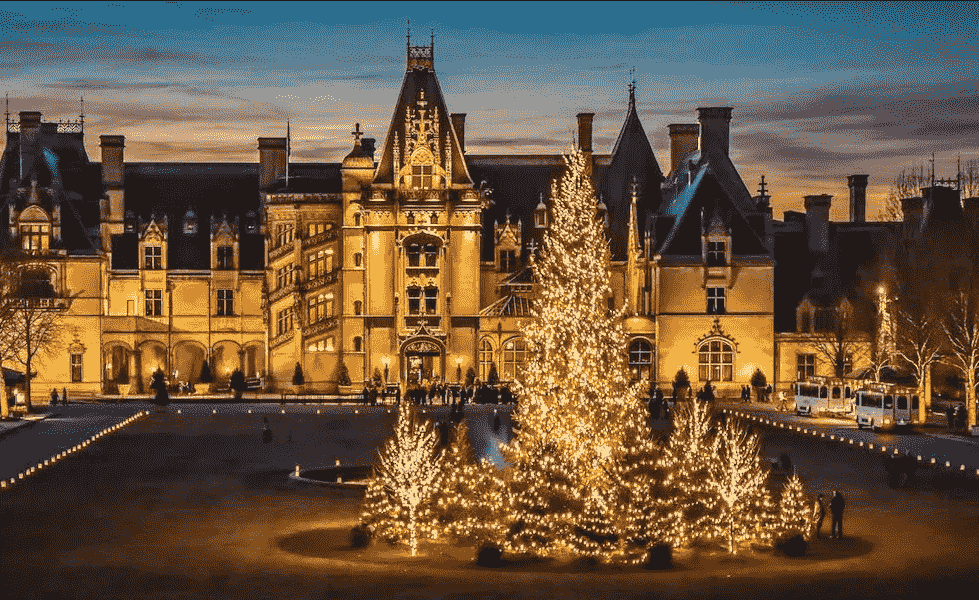 One could argue that Asheville is one of the best places to visit around Christmas in the USA because of the holiday shopping deals, seasonal displays, art deco architecture, and international eateries.
People like the Holly Jolly Christmas Trolley trip, browsing art galleries, and sampling the beer at the microbreweries as ways to celebrate Christmas.
Given that Asheville's temperature ranges from 30 to 50 degrees Fahrenheit, snowfall is fairly likely.
Bethlehem, Pennsylvania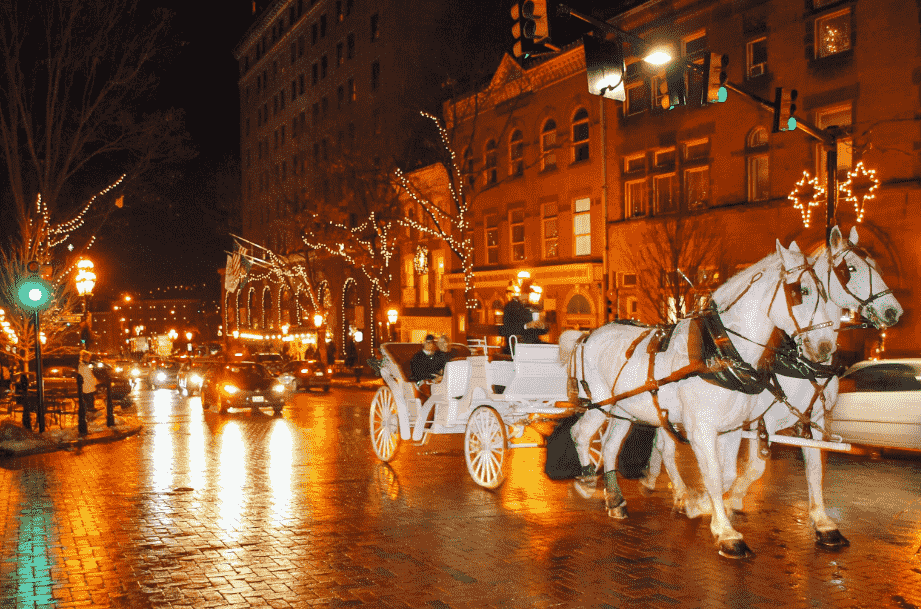 Looking for somewhere to spend a wonderful Christmas holiday in the United States? Then celebrate Christmas in the USA in Bethlehem
One of the most well-liked fairs is the Christmas Village, where traders display European goods and various handcrafted crafts.
Fans of Christmas will have a blast at the Hotel Bethlehem, which during the holiday season displays more than 35,000 lights.
Charleston, South Carolina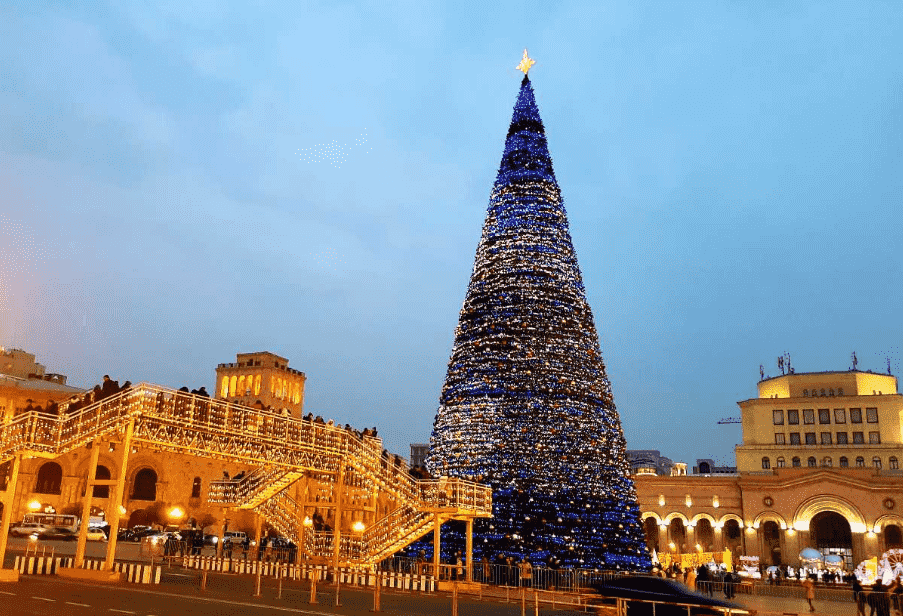 Charleston is among the most well-liked tourist attractions in the USA, notably on the east coast.
Charleston also holds joyous occasions like parades, plays, concerts, and plays that are suitable for everyone, including young people, couples, and families.
While you're here, stroll through the city to admire the lovely holiday decorations, and stop at the Citadel to view the bulldog monument decked out for the season.
Newport Beach, California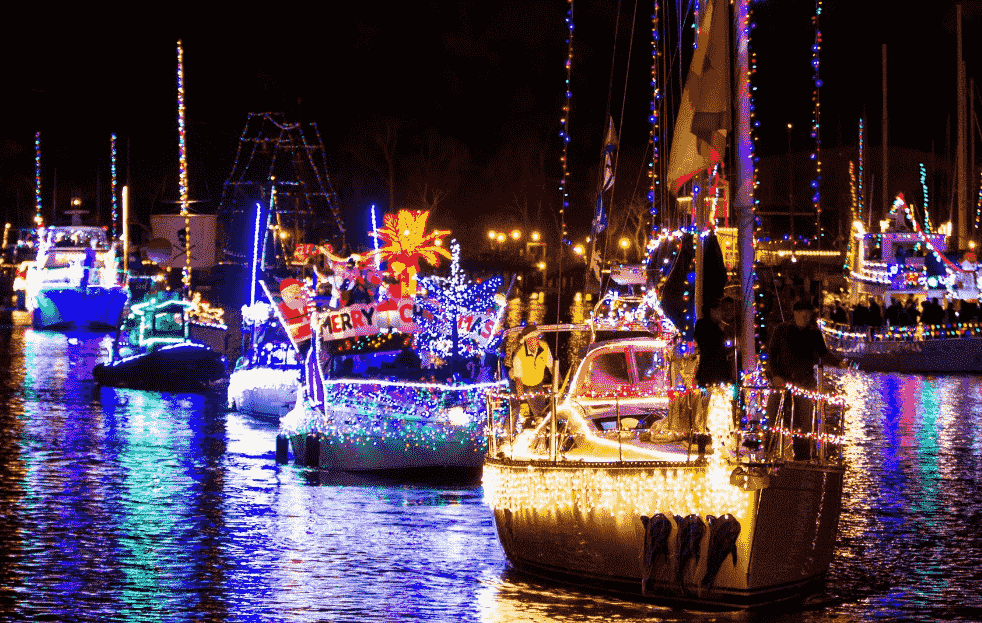 Despite the lack of snow in Newport Beach, Christmas is still a lovely time. Fashion Island is a great place to shop for all the Christmas presents on your list.
A Christmas in the USA Boat Parade is held in Newport Beach every year, and the festive atmosphere, fireworks, and more than a million lights on the participating boats lift everyone's spirits.
Take a stroll down Balboa Island to observe the holiday-decorated homes there.
Chicago, Illinois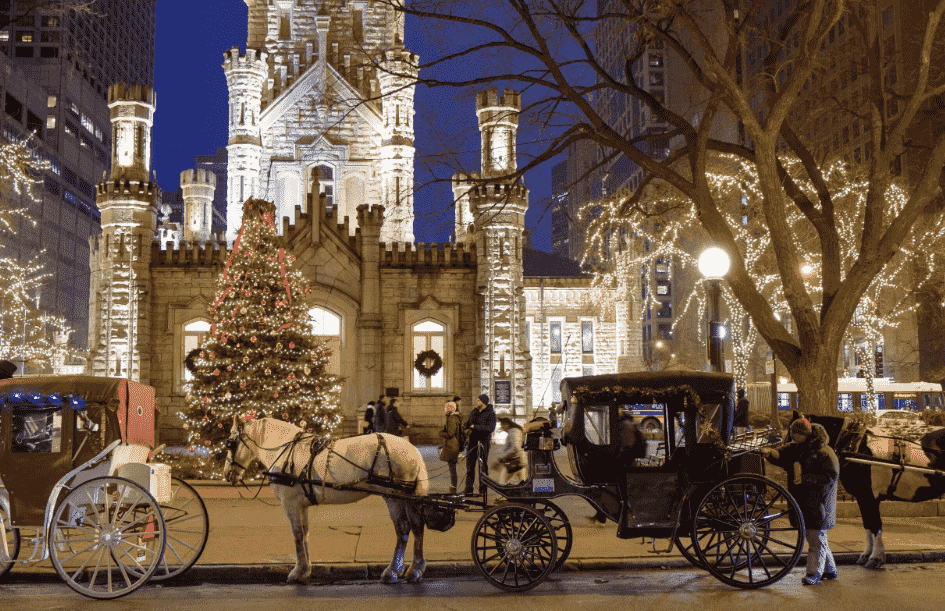 Chicago is a really nice place to go during the Christmas season since every restaurant and venue has something planned for the holiday season.
Chicago's Annual Lights Festival, which involves parades and musical events at Lincoln Park Zoo, ushers in Christmas the day before Thanksgiving.
Skating at Millennium Park, going to Winter Wonderfest at Navy Pier, and going to Christkindlmarket, a sizable outdoor German Christmas market, are a few other well-liked pastimes.
Milwaukee, Wisconsin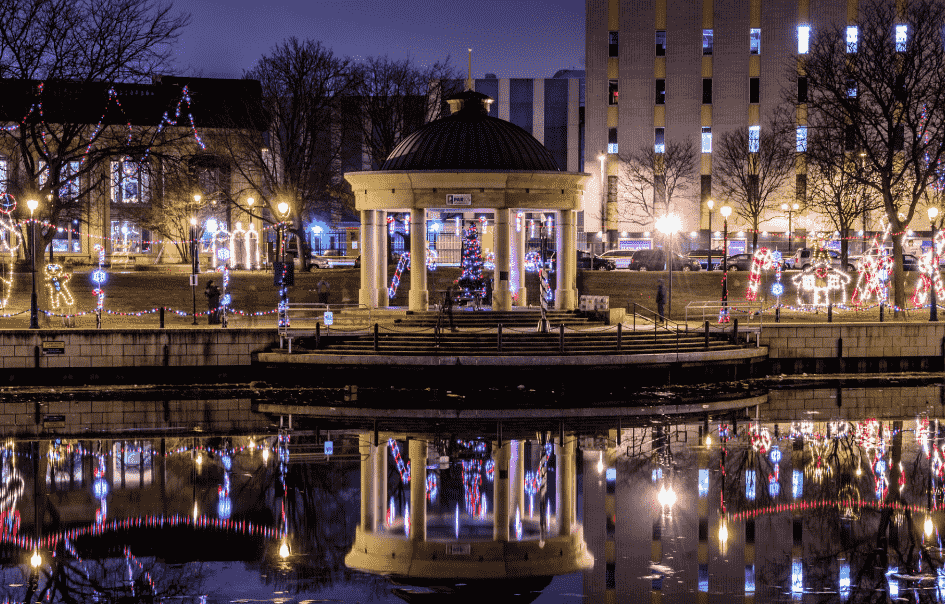 Prepare yourself for the chilly weather if you're visiting Wisconsin. Bring your cozy coats, sweaters, and gloves along for this Christmas trip.
Try to attend a performance of the Milwaukee Ballet's traditional Nutcracker ballet, and go shopping at the Christkindlmarkt, a market with a German feel.
Shopping at the Mayfair Mall and visiting the Milwaukee Winter Farmers Market, where you can discover wonderful homemade food, are two other popular things to do in this area.
Charlotte, North Carolina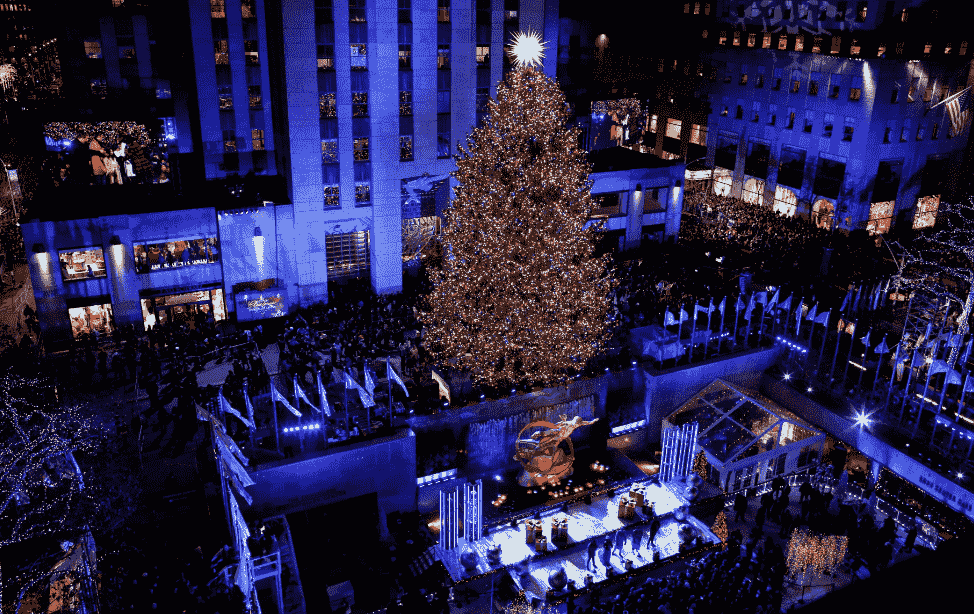 One of our favorites among the various holiday activities in Charlotte is ice skating at the Whitewater Center.
Alternatively, you can visit OMB's German Christmas market or browse at the 2022 Vintage Charlotte Winter Market.
The Panthers Tree Lighting, which includes music, performances, and a special Santa visit, is one of the most breathtaking presentations.
Key West, Florida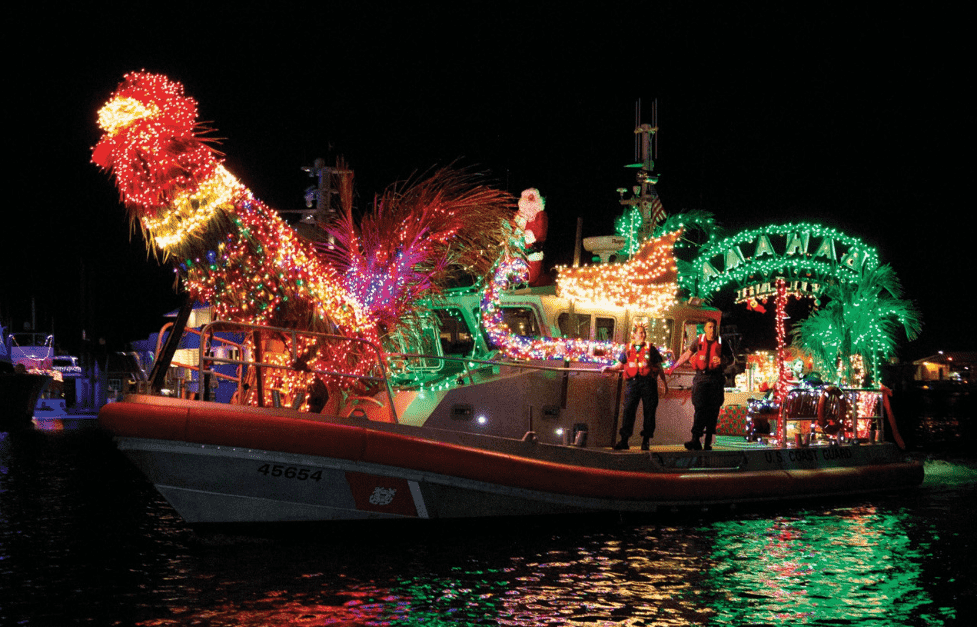 Looking for a novel and distinctive location to celebrate Christmas? Think of visiting Key West over the Christmas holiday.
You will exchange the cold, snowy weather in Key West for balmy weather and decorated palm trees in place of the usual Christmas tree.
The Lighted Boat Parade, held annually at Schooner Wharf Bar & Galley, is one holiday attraction that everyone should enjoy.
Williamsburg, Virginia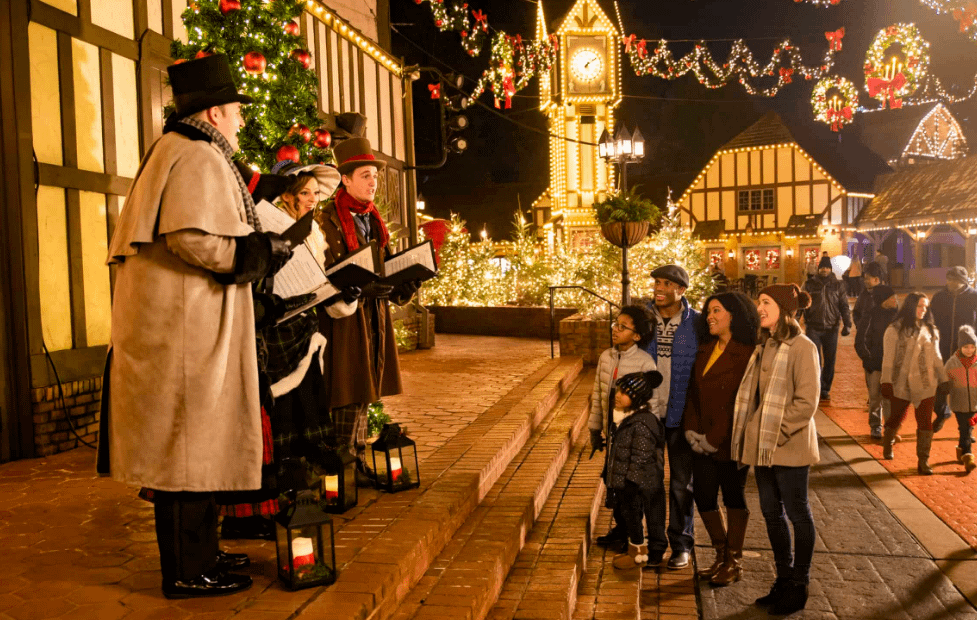 Christmas break in Williamsburg is a historical experience.
Williamsburg is one of the greatest places to visit around Christmas in the USA because there are so many holiday concerts and performances taking place across the city.
Visit Jamestown during Christmas time to honor the colonists, peruse the Christmas markets, and enjoy cookies with Santa.
Summary
You want to make sure your Christmas away from home is great, worth the trip, and filled with all the fun activities you won't soon forget.
The places mentioned above are some of the top Christmas vacation spots in the USA for an enjoyable holiday. A celebration of Christmas in the USA is something you will remember your whole life.
See also
7 Best Cocktail Bars In New York City (NYC) For A Shake-Me-Up
10 Best Hotels in NYC For Couples