Times Square is a must-see during any trip to New York City. It is a well-liked tourist destination because of the dazzling lights and crowded environment. However, what are the top activities in Times Square?  One of the best things to do in New York City is Time Square, which you should include on your agenda if you're visiting the city. We include the top attractions in the well-known square, as well as what to do for free there and where to dine.
These are 50 Best Activities In Times Square:
1. Madame Tussauds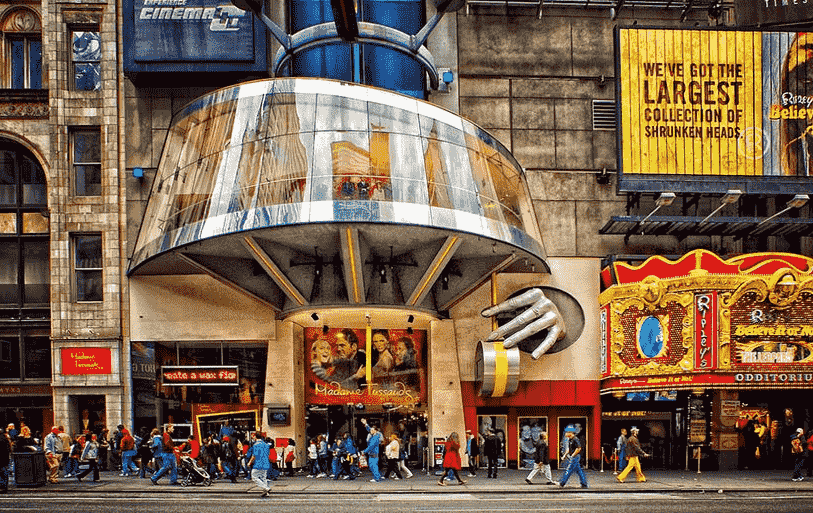 Pose with the wax replica of your favorite celebrity and receive a wax hand! Wax figures of celebrities like Barack Obama, Donald Trump, Helen Keller, the British Royal Family, Whoopi Goldberg, Taylor Swift, and Justin Beiber are included in this well-liked exhibit on 42nd Street. For a more sedate, romantic encounter, come here in the evening.
2. The Ride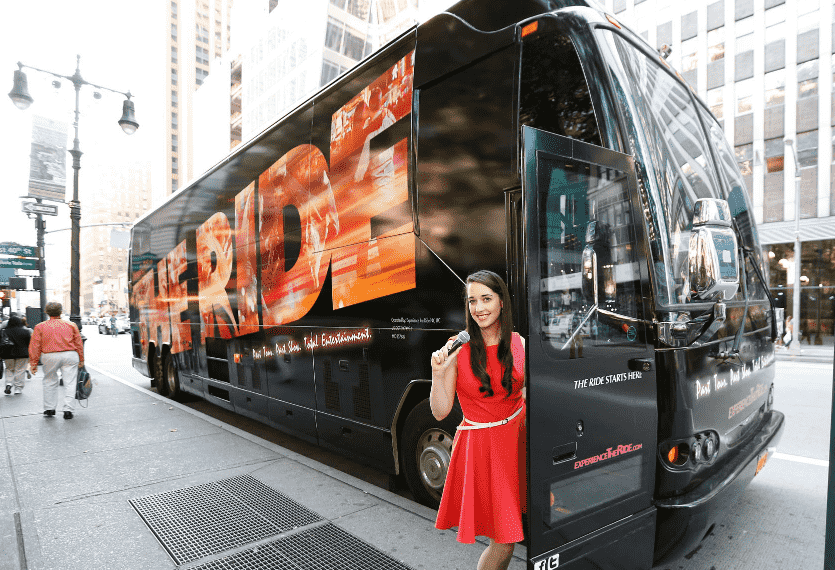 A novel way to see New York City is on the ride. You will be guided around Manhattan in a side-facing bus during this participatory event, which is presented by experienced comedians. Grand Central Terminal, Central Park, the New York Public Library, and more are anticipated sights on this 75-minute journey.
3. Ripley's believe it or not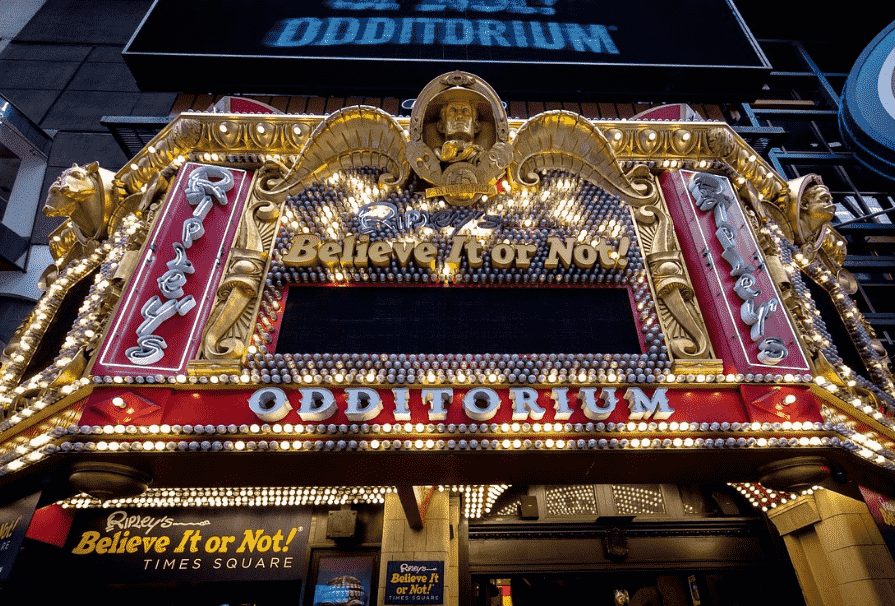 The family-friendly Ripley's museum is just next door to Madame Tussauds and features more than 500 authentic items in addition to interactive exhibits, picture ops, galleries, and interesting facts. The New York Explorer Pass, the Freestyle Pass, and the New York City Sightseeing Pass are a few NYC passes that grant access to Ripley's
4. Rooftop bars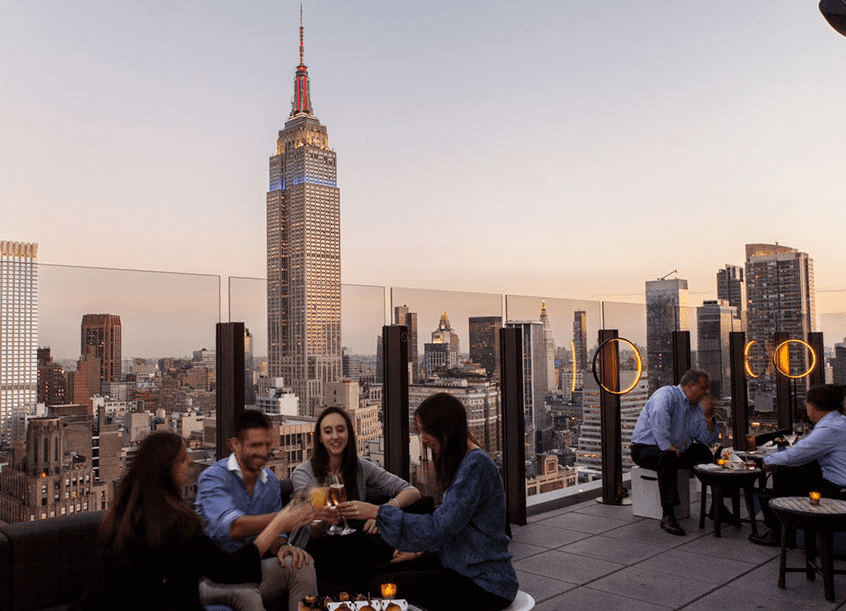 Around Times Square, there are a lot of bars and lounges where you can relax and take in the lights. Many bars have rooftop decks where you may enjoy stunning views of the New York City cityscape. With its vibrant cocktails and distinctive Sky Pods that provide 360-degree views, St Cloud is without a doubt the best rooftop bar in Times Square.
5. Get to know your favorite anime or comic character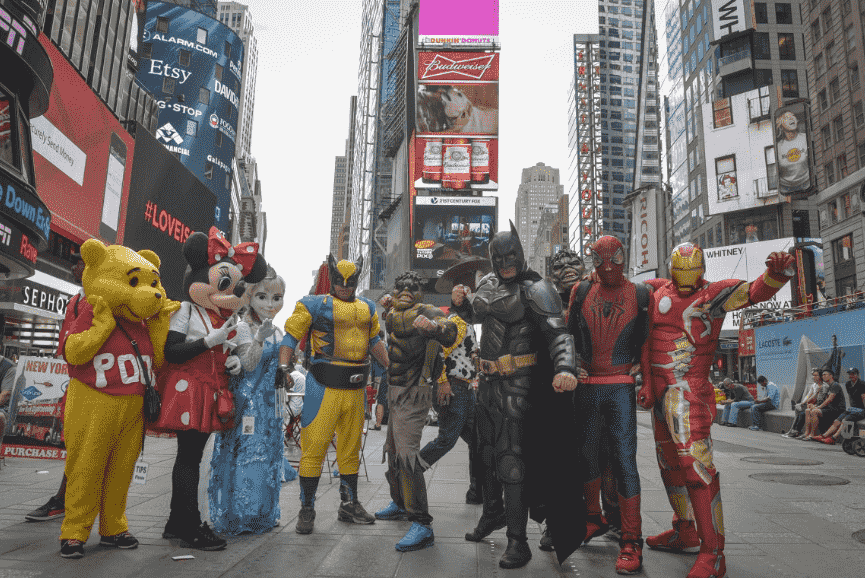 Whether it's Captain America, the Statue of Liberty, or Mickey Mouse, Times Square is full of personalities. If you want to say hi and snap a picture, feel free to do so, but be sure to tip these street entertainers.
6. Watch a Broadway Show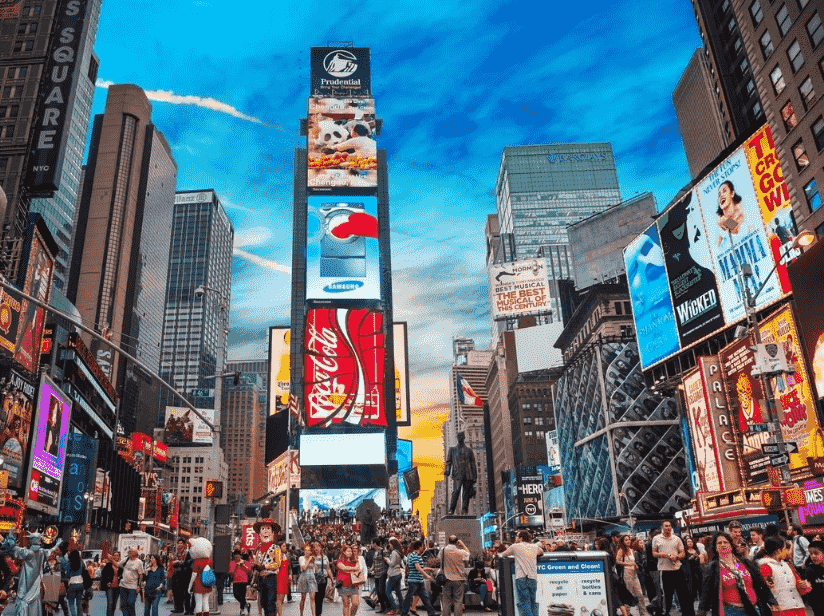 A Broadway musical is a must-see when in NYC! We've had the good fortune to watch a lot of performances in New York, and we always think the classics are superior. The Lion King, STOMP, Aladdin, or Wicked are all excellent possibilities for family outings, though.
7. Radio city tour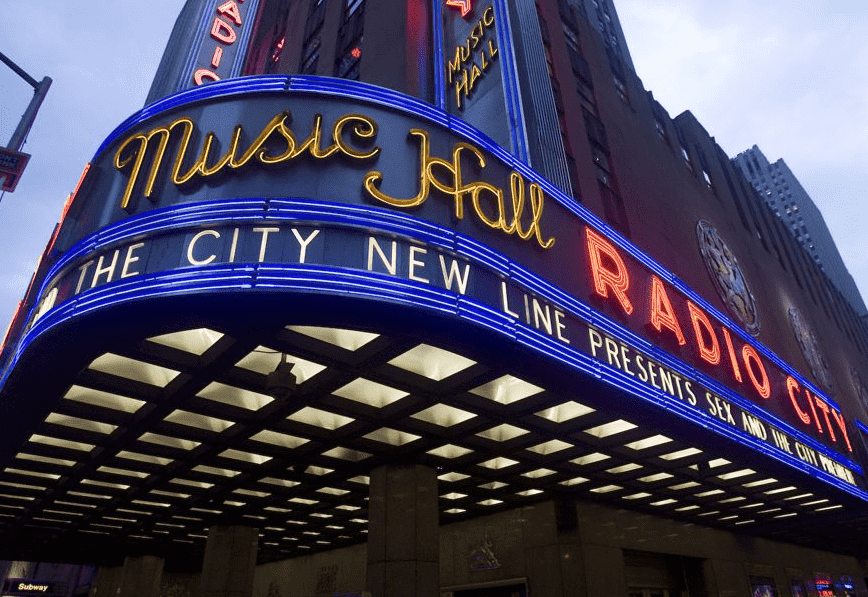 This 75-minute backstage tour of Radio City Hall, which takes you inside the nation's most iconic theater, is perfect for theater lovers. You can even have your picture taken with a well-known Rockette. Also included in the New York City Explorer Pass are tickets, which may be purchased online for $30.
8. Do Omescape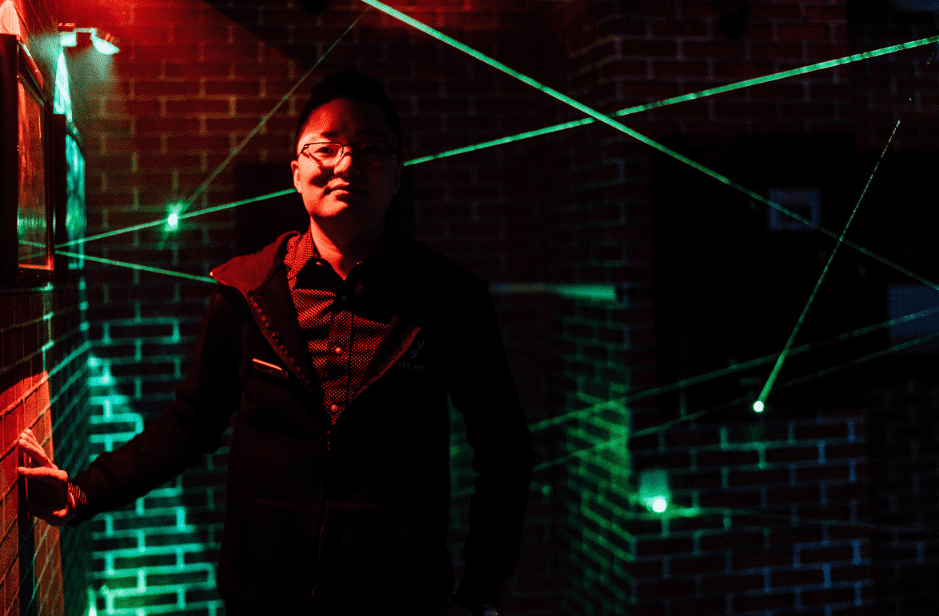 Omescape is an enjoyable group activity whether you're traveling with family or friends. These are cutting-edge escape rooms with laser security systems and realistic themes.
9. Visit to New victory theater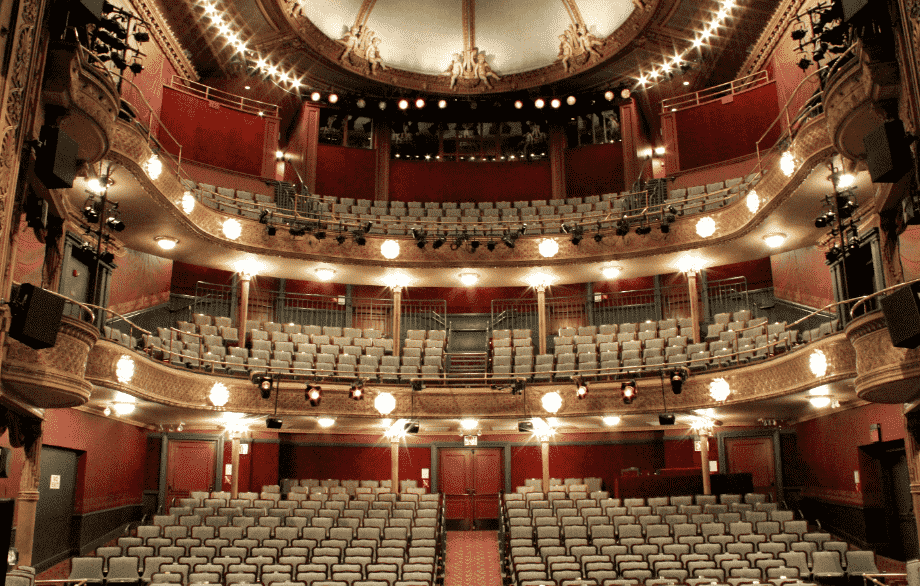 The only permanent performing arts venue for kids in NYC is The New Victory Theater. Children aged 1 and a half to 12 are the target audience for the performances. If you're going to be there with your family, check out the entire schedule and get tickets; there are plays, dancing performances, circus acts, puppet shows, and more.
10. Bowlmor Times Square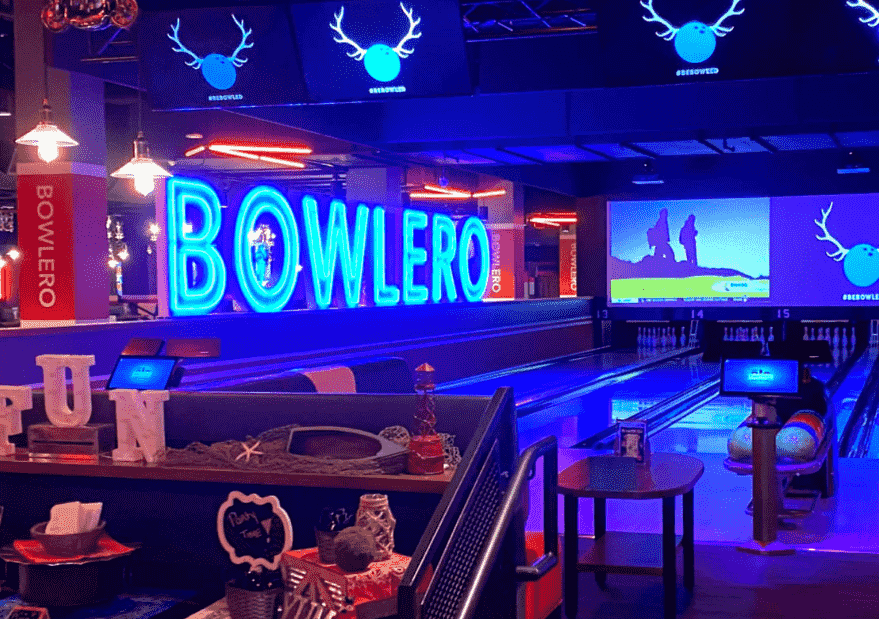 On weekdays, Bowlmor Times Square is open from 2pm to midnight at 222 W. 44th St., between 8th Avenue and Broadway. On weekends, it is open until 2 a.m. This is a great spot to unwind, eat, and bowl thanks to the arcade, billiards, and many themed lounge rooms.
11. Hop-on hop-off bus tour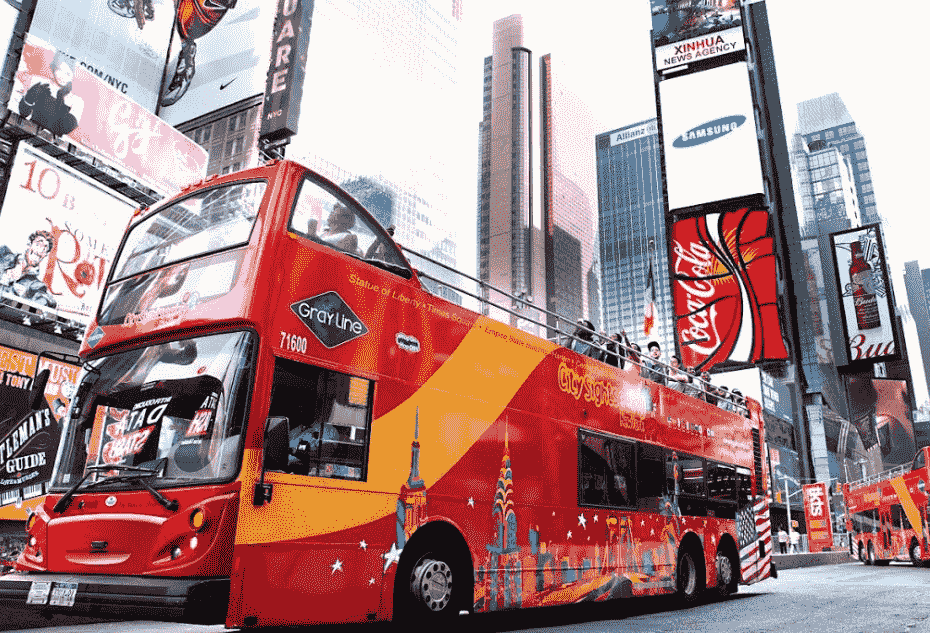 We strongly advise a hop-on, hop-off bus tour if you don't have much time. These buses have their beginning and ending points in Times Square, but they also pass through important cities, towns, and neighborhoods like Chinatown, Broadway, Madison Square Garden, and the Empire State Building.
12. Comedy clubs
While the LOL Times Square Club is more relaxed, the Broadway Comedy Club on West 53rd Street hosts headlining performers all year round. In the iconic comedy club Carolines, the careers of well-known comics like Billy Crystal and Jerry Seinfeld were launched.
13. Comic town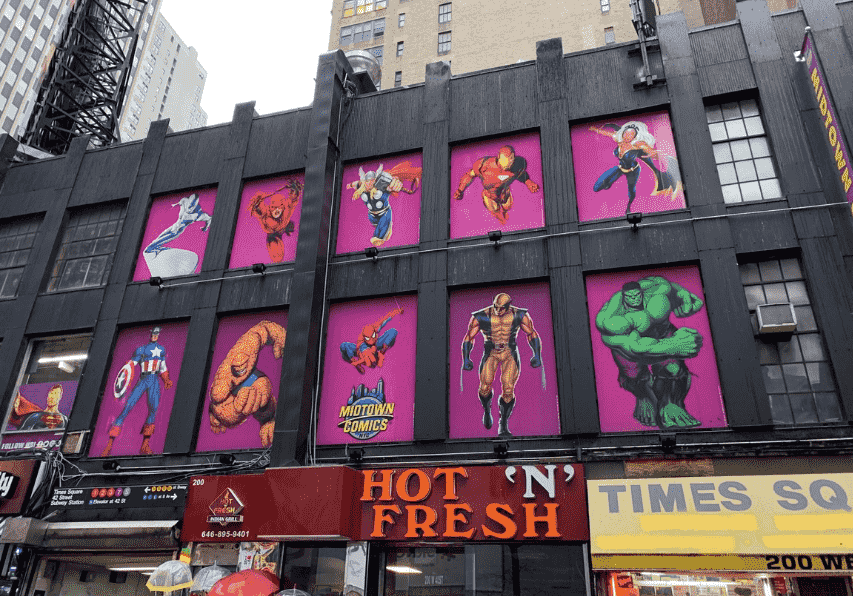 A great way to spend some time in NYC is to visit the comic book and toy store Midtown Comics, which is open till late. In the vibrant shops, you'll discover both recent releases and old issues.
14. Enjoy gospel choir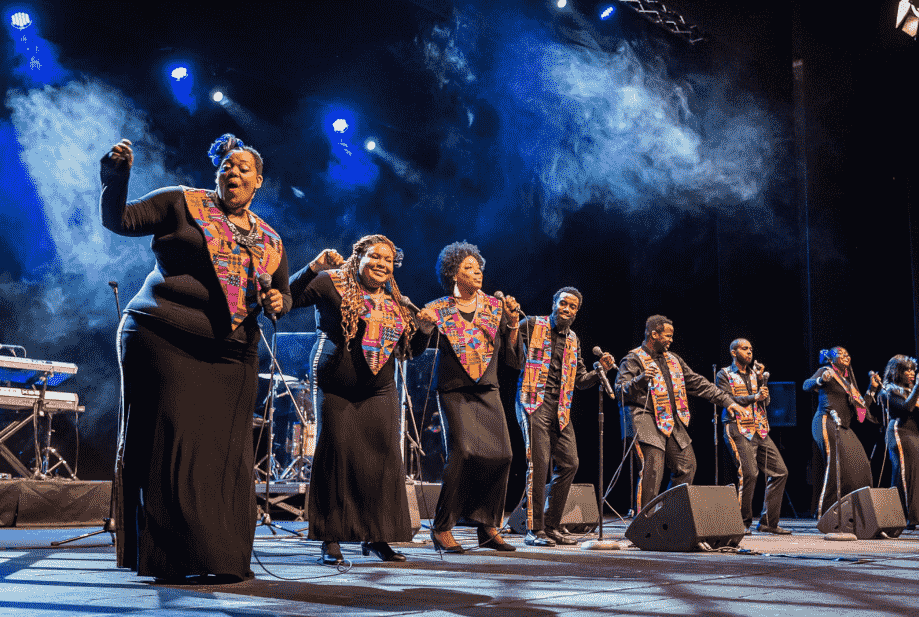 For a joyful, gospel service, visit the Times Square Church at 234 West 42nd Street between 7th and 8th Avenue. It is important to remember that these services take about two hours.
15. Nightmare moment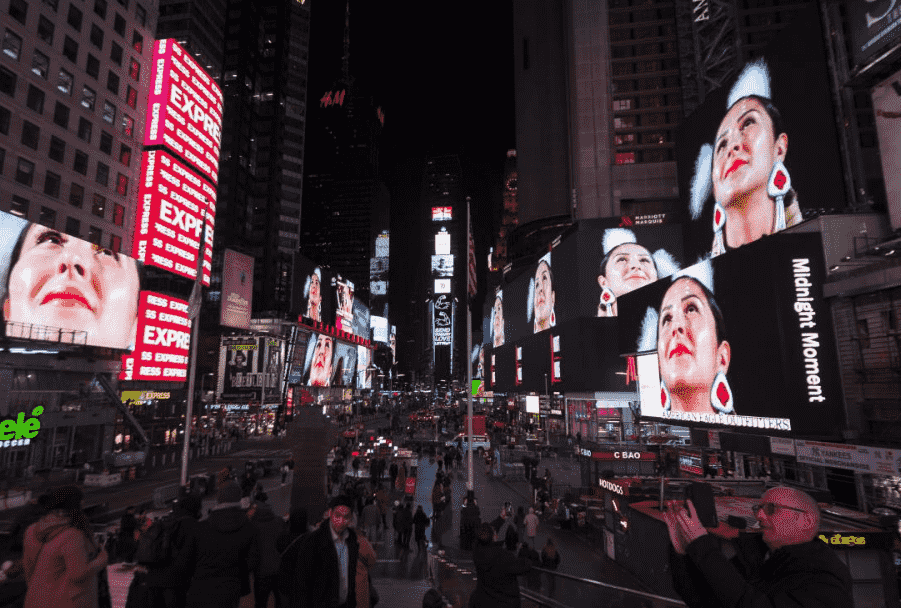 The world's largest digital art installation, the midnight moment, which features the enormous Time Square billboards synchronizing to produce amusing visuals, can be seen every evening at 11.57 p.m. Every month, a new theme for the art exhibition is chosen.
16. Watch Tonight show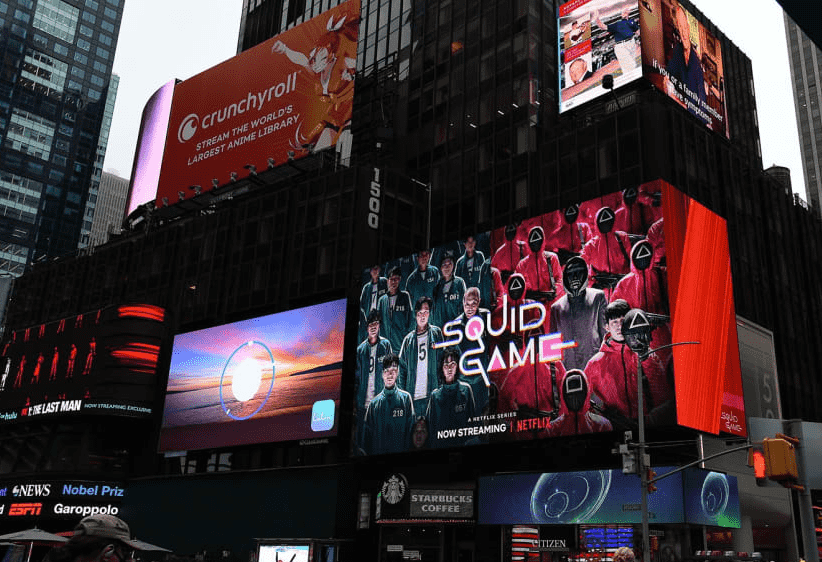 In and around Times Square, there are numerous free TV tapings, with The Tonight Show being one of them. Tickets can be ordered on the Late Show website. The show tapes from about 5.30 to 7 o'clock.
17. Visit to the world of Hershey's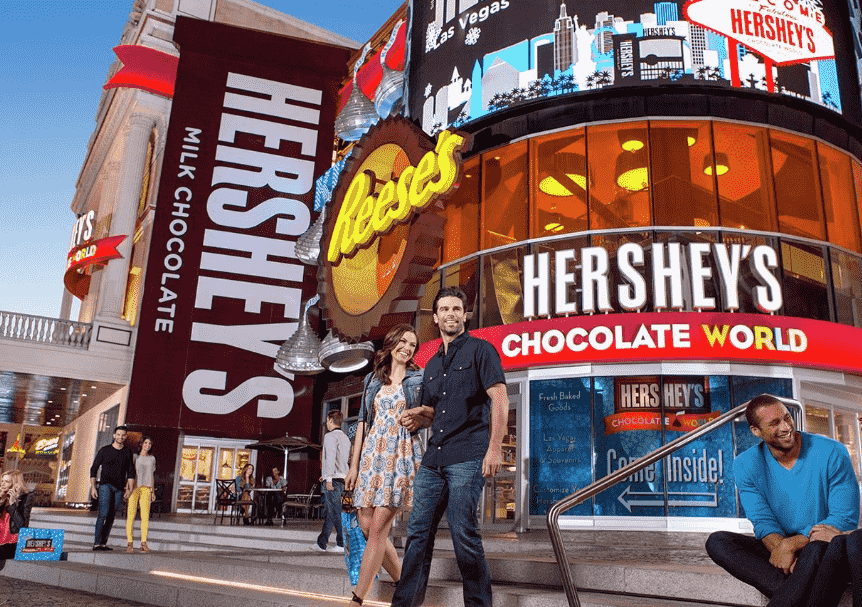 For those who enjoy chocolate, Hershey's is a terrific store. There are many amusing products available in this store, and you can even personalize a chocolate bar. Try the complimentary samples if you can!
18. Disney store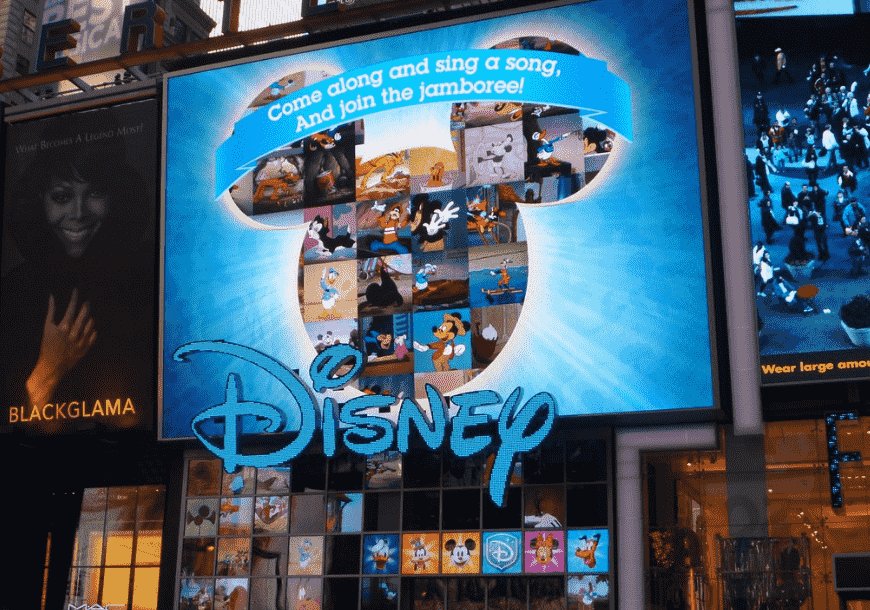 The Disney Store offers a unique experience for families and older children. View your favorite characters and the store's intricate decor. There are numerous activities for children in NYC.
19. Bryant Park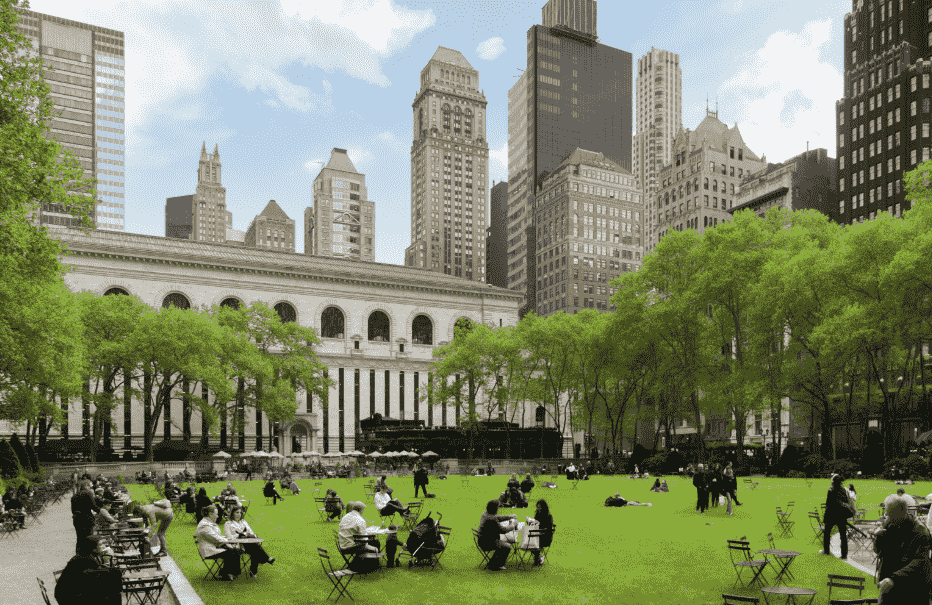 Bryant Park is a tranquil green haven in the middle of Manhattan, just a block from Times Square. There are events here all year long, including live music, board games, and ping-pong tables. There is also an open library where you can take a book and read it while you "chill out in the park".
20. Rockefeller Center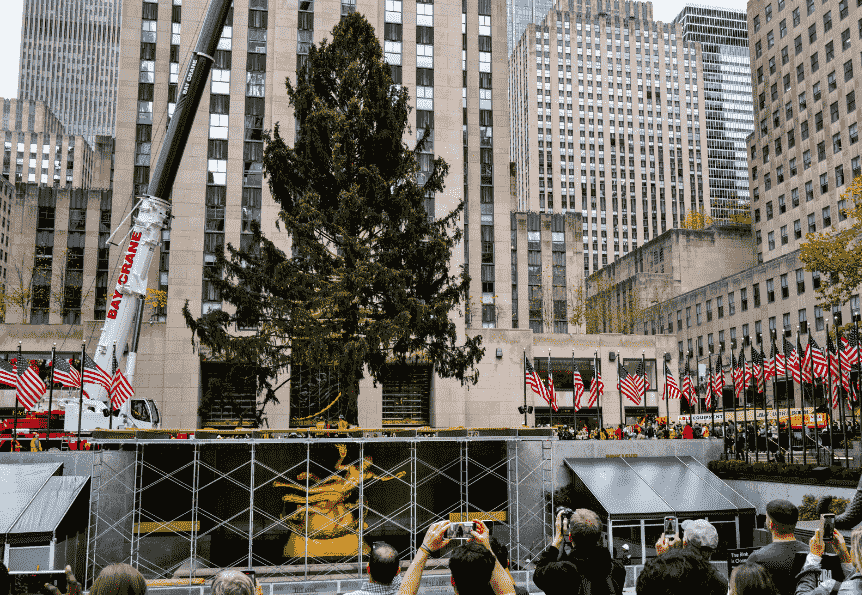 For unobstructed, panoramic views of New York City, climb to the top of Rockefeller Center. We suggest arriving for sunset at the renowned structure, which is less than 5 minutes' walk from Times Square.
21. Museum of modern art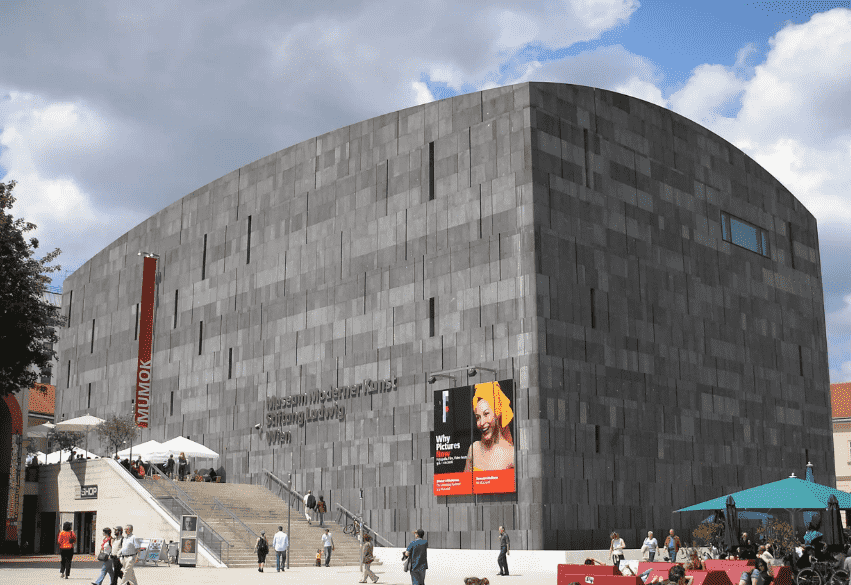 One of New York City's most notable art museums is MoMA. They contain a sizable collection of modern works by well-known international artists. A 12-minute walk will get you to the museum, or you may take the F, R, or E metro lines.
22. Dave and Buster's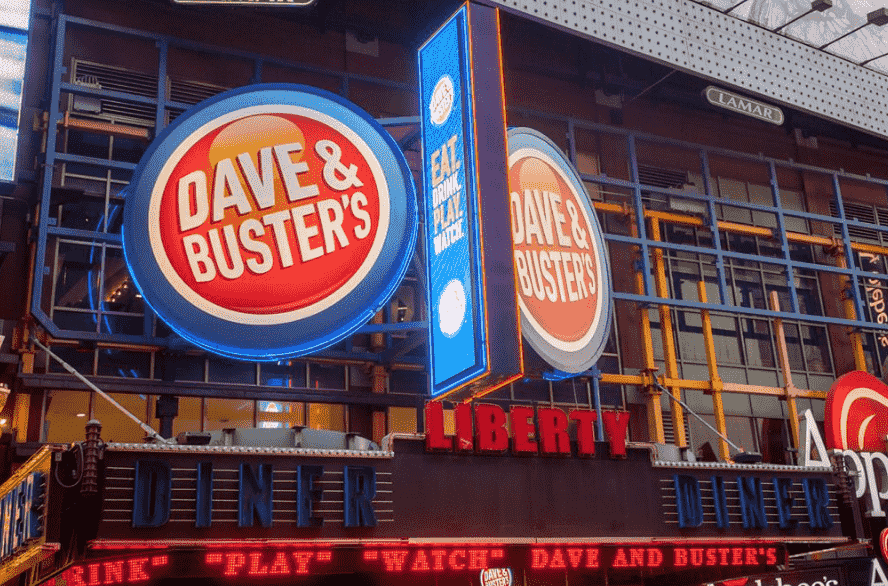 It is primarily a sports bar with authentic American cuisine and a huge selection of arcade games. The Time Square location is vibrant and entertaining, and it offers a premium bar and inventive cocktails.
23. Ocean Odyssey Encounter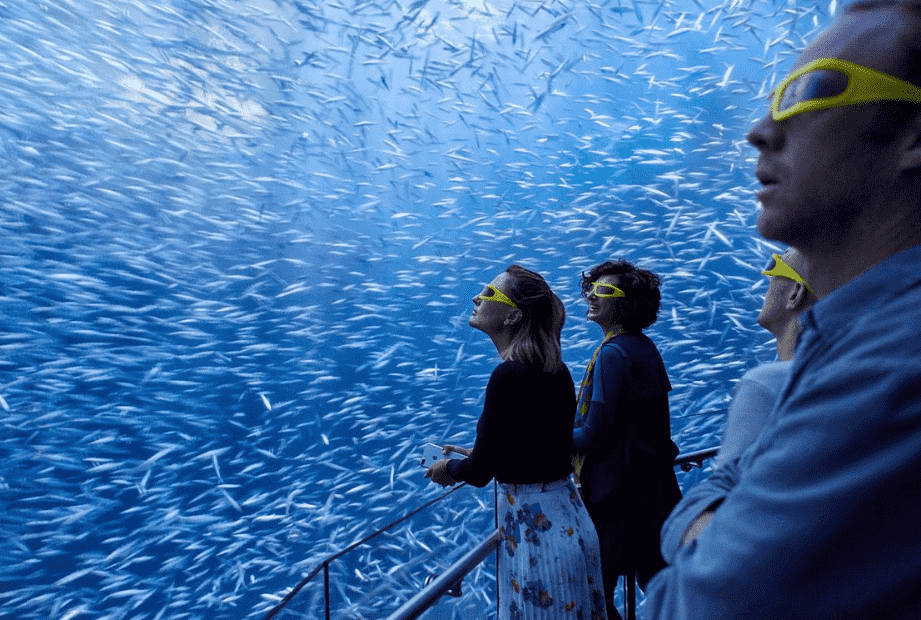 You'll first take part in a 90-minute "underwater" journey where you'll stroll next to a 60,000-square-foot digital cinematic display that will take you deep into the ocean among some of its most amazing creatures. After that, there is a "above-water" section that includes exhibits, displays, and a wealth of information about the creatures themselves.
24. Visiting the Woodbury Common Outlets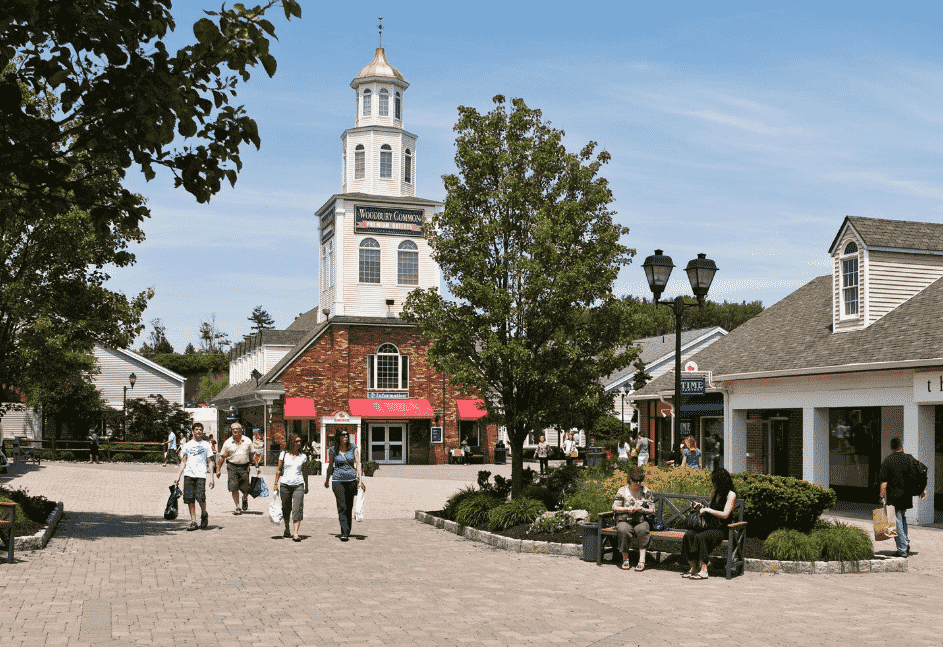 Leave Times Square and travel to Woodbury Common Premium Outlets, where you can discover New York City fashion for a lot less than New York City rates. Use your VIP coupon booklet when shopping at high-end retailers such as Burberry, Coach, Prada, NIKE, Lacoste, and many more for additional potential discounts. Round-trip transportation is included in the admission price, as well as several hours of free time to shop.
25. Observatory at the Rock's Peak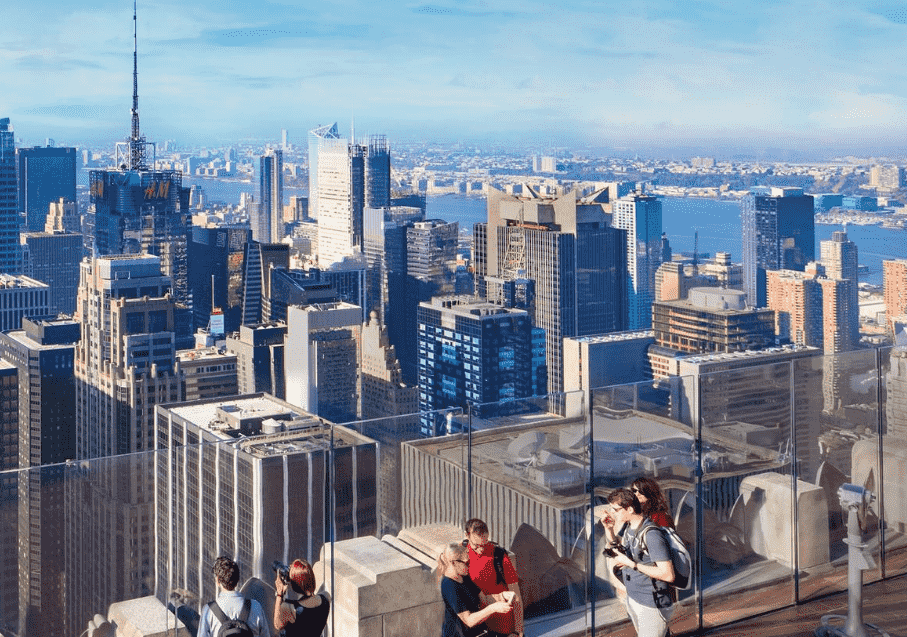 Visit the renowned Top of the Rock to gain a fresh perspective on New York City. This unique site is a must-do for all visitors to New York City because it offers practically unbroken panoramic views of one of the most intriguing cities in the world.
26. Majestic Theatre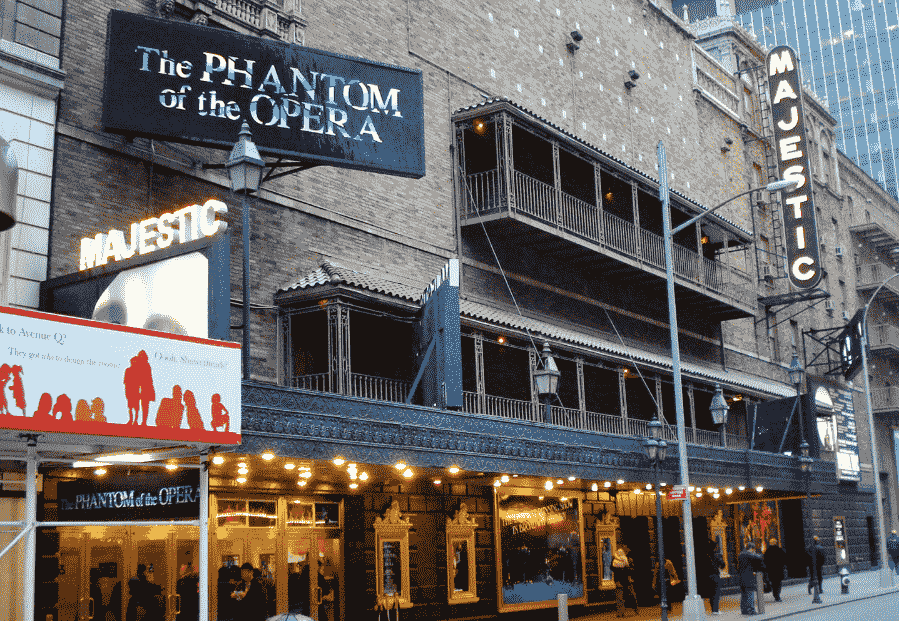 Majestic– It features a magnificent architectural design, cozy seating, captivating acoustics, a large stage, and performances by accomplished, top-tier musicians. Throughout the year, it features a variety of long-running and brief plays, including Funny Girl, The Phantom of the Opera, and others.
27. Bowlero
You can play a variety of entertaining games in the arcade, including air hockey, pinball, Pac-Man, pinball, and Mario Kart. It also features a sports bar with flat-screen HDTVs and a restaurant with a stadium-themed decor that serves delicious foods like towering burgers, flavorful wings, oven-fired pizzas, and much more.
28. Market for Hill Country Barbecue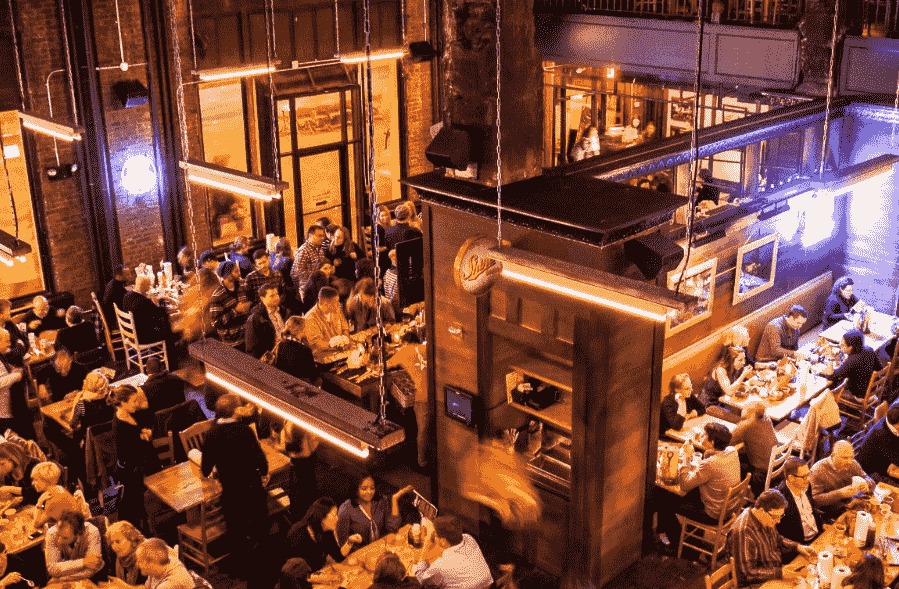 As you prepare to take part in numerous Times Square nighttime festivities, start the evening at the neighborhood Hill Country Barbecue Market. This amazing restaurant has a colorful ambiance, hardwood furnishings, a cafeteria-style layout, a rustic décor with elegant elements.
29. Rum House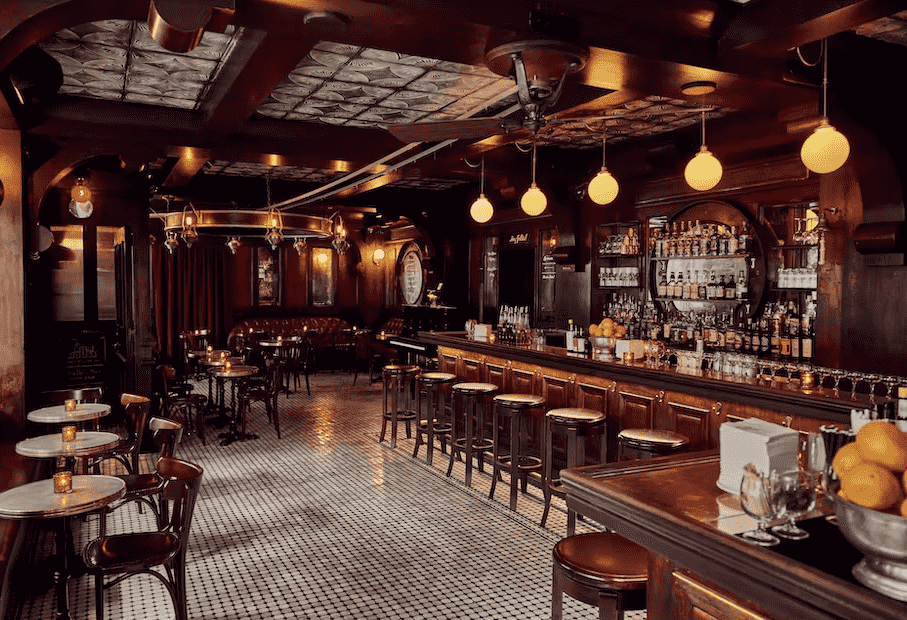 This bar offers complimentary Wi-Fi, a helpful staff, a stylish environment with a cozy ambiance, and classy décor. Drink alcoholic beverages like traditional cocktails, rum, sparkling wine, premium beers, and many others while enjoying live music.
30. Carolines on broadway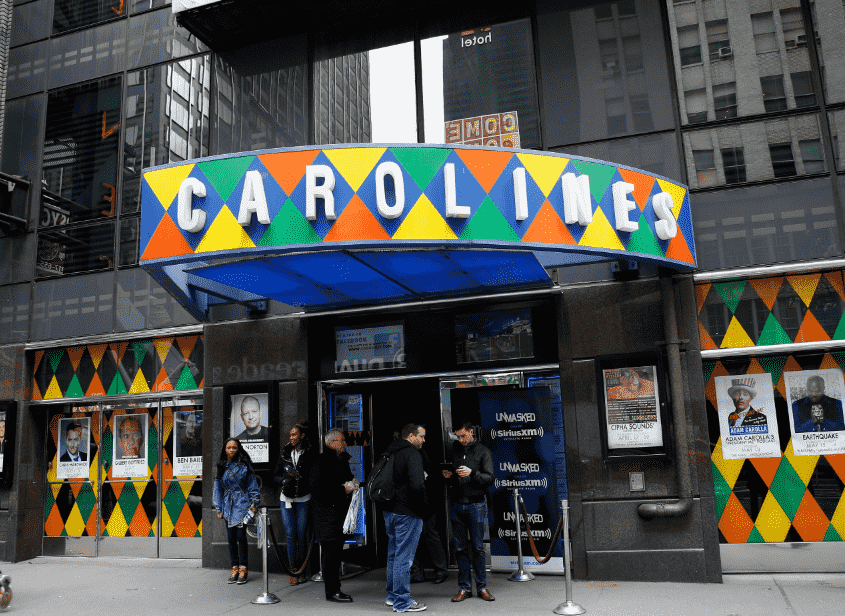 Visit Caroline's with your traveling companions for an amusing late-night in Times Square. It has a lively atmosphere with touches of color, comfortable furnishings, a welcoming staff, and a full-service bar serving a variety of alcoholic beverages.
31. Don't tell mama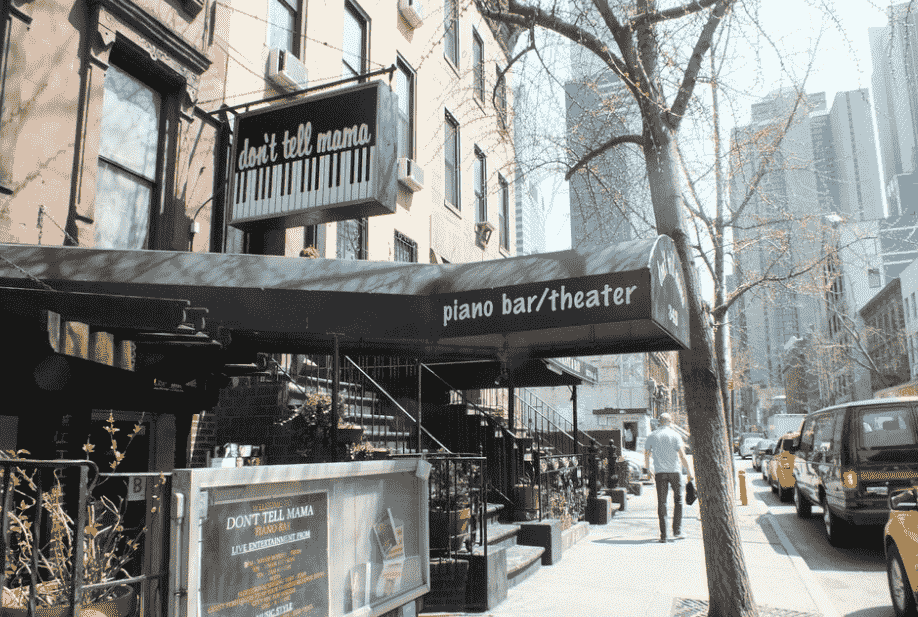 It has a piano bar where you can hear a pianist, a bartender or waiter who is singing, or members of the audience who are participating in an open mic night. It also offers a cabaret that features a variety of spoken word performances, music, comedic performances, matinees, and other events.
32. Swing 46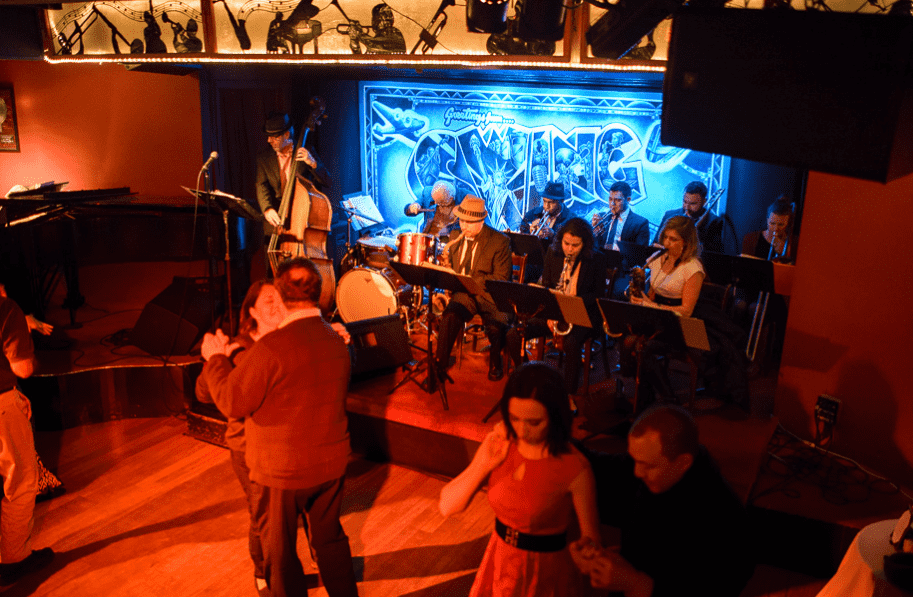 As you learn how to swing dance, enjoy world-class live jazz music, and engage in other fun activities, you will get closer to your friends. It has a patio for outdoor eating, exquisite decorations, a cozy atmosphere, and a helpful staff.
33. Becco
It has a magnificent atmosphere with carpeted floors, white tablecloth-covered tables, striking art pieces, and separate dining sections for a more private experience. Furthermore, it provides outstanding customer service, indoor and outdoor seating, wheelchair-accessible spaces, street-front parking, and more.
34. Shop from Steve Madden showroom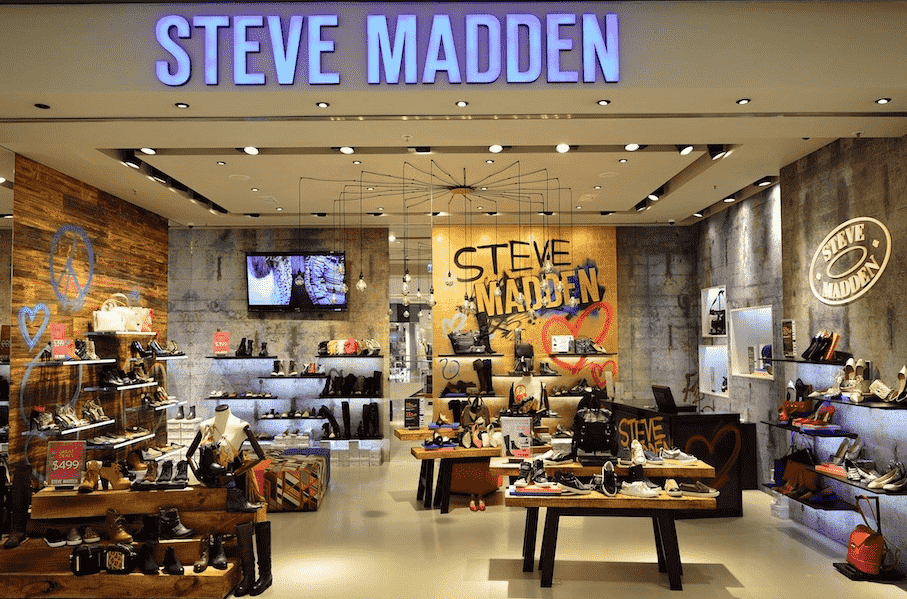 Your one-stop shop for all your shoe needs is the 2000 square foot Steve Madden showroom. Since its humble beginnings in 1990 as a small store just outside the city, this brand has kept feet coolly comfortable with classic styles and new releases every season. It now runs hundreds of retail stores in more than 80 countries around the world.
35. The famous Lids Store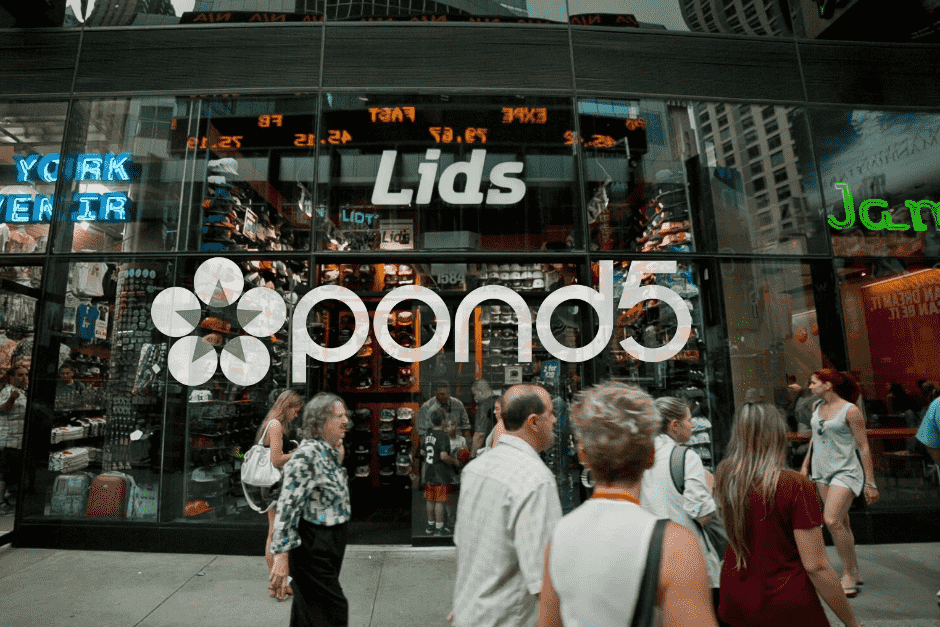 For sports enthusiasts, visit Lids Store to get your preferred MLB or NFL hats and clothing. With several possibilities from all the most well-liked teams in America.
36. View the Line Friends Shop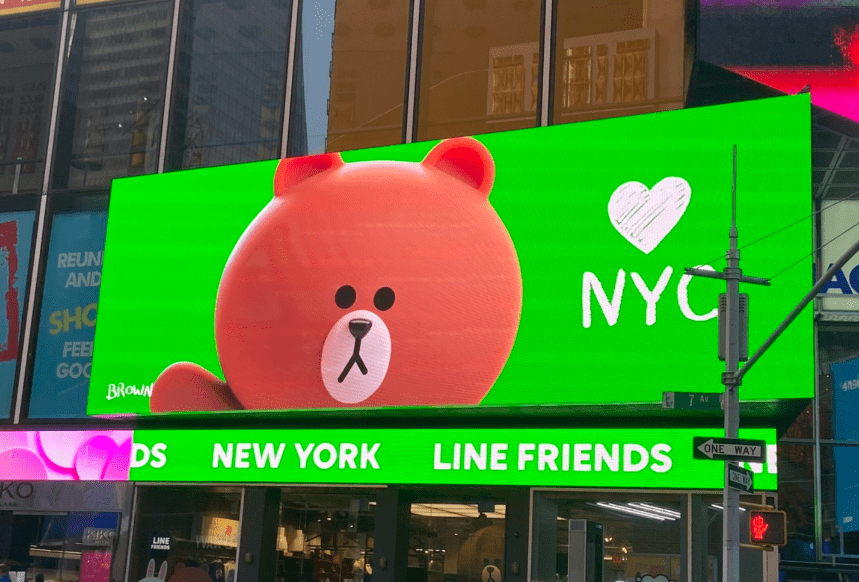 Line Friends is a South Korean firm that has grown to be one of the most well-known names in contemporary pop culture. All of your favourite characters are available as cuddly toys at their recently launched Times Square location.
37. View a novel production of Drunk Shakespeare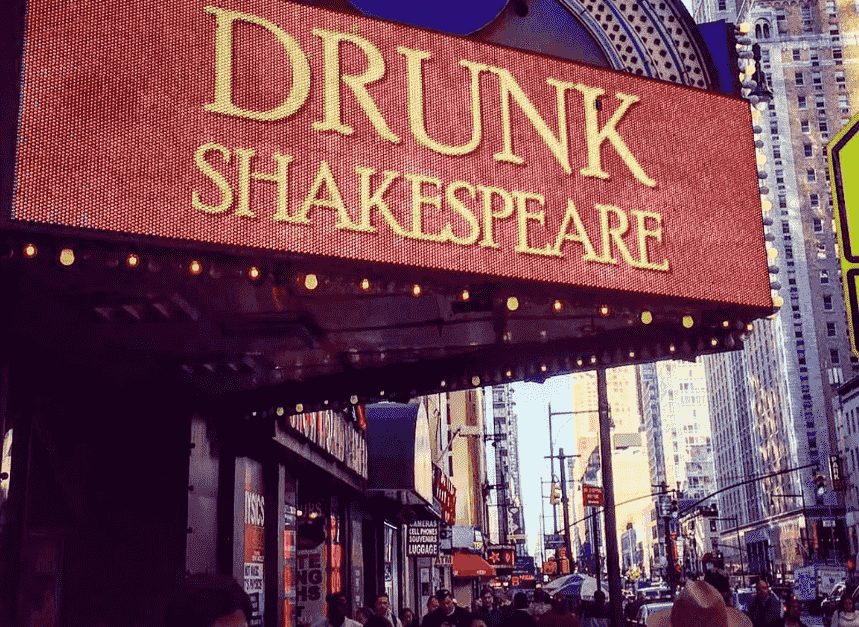 This famous show, which sets itself apart from other plays by having one professional actor drink five shots of whisky before attempting to act in a Shakespearean play, is wild, loud, and a lot of fun.
38. Grab your seat at Los Tacos No. 1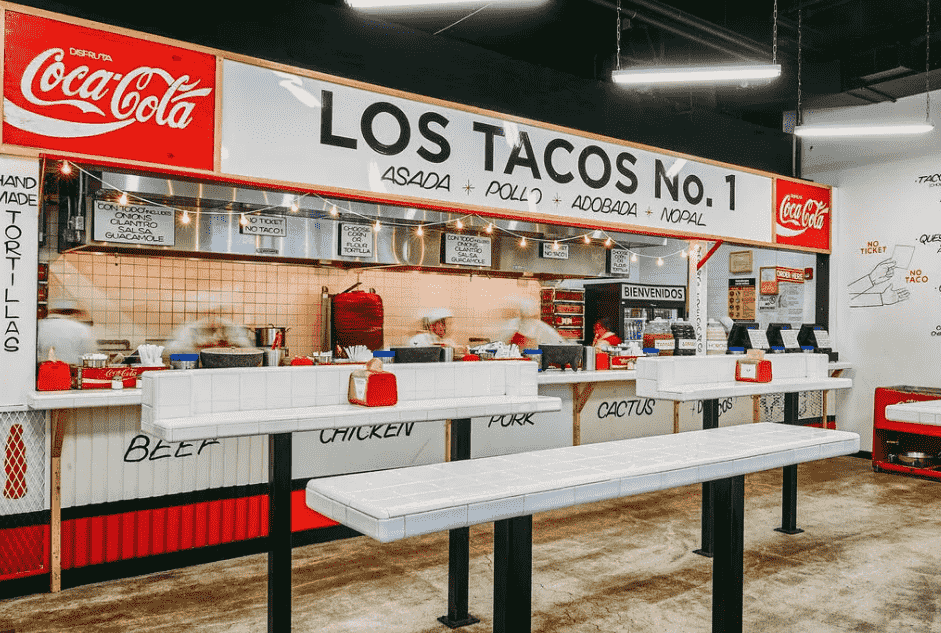 The Los Tacos No. 1 menu offers a variety of tacos and burritos filled with everything from asada to pollo, and carnitas to chorizo, all topped with fresh sauces and salsas that will have your taste buds twitching for more.
39. Visit Junior's Restaurant & Bakery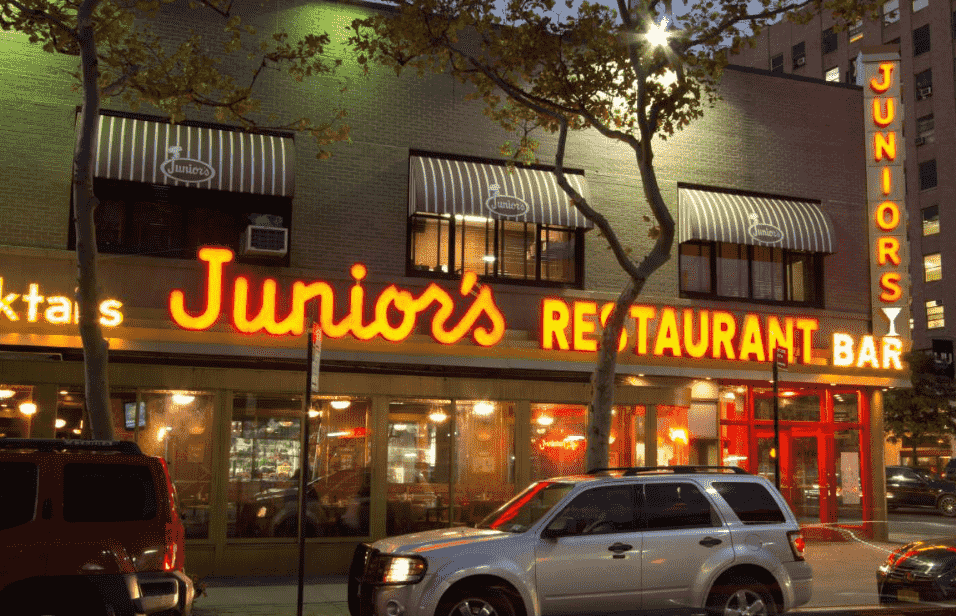 At this iconic New York City restaurant, snag a sizable slice of cheesecake and unwind with bagels, burgers, soups, sandwiches, and, of course, towering portions of real New York Cheesecake and red velvet cake.
40. Purchase mementos from Grand Slam New York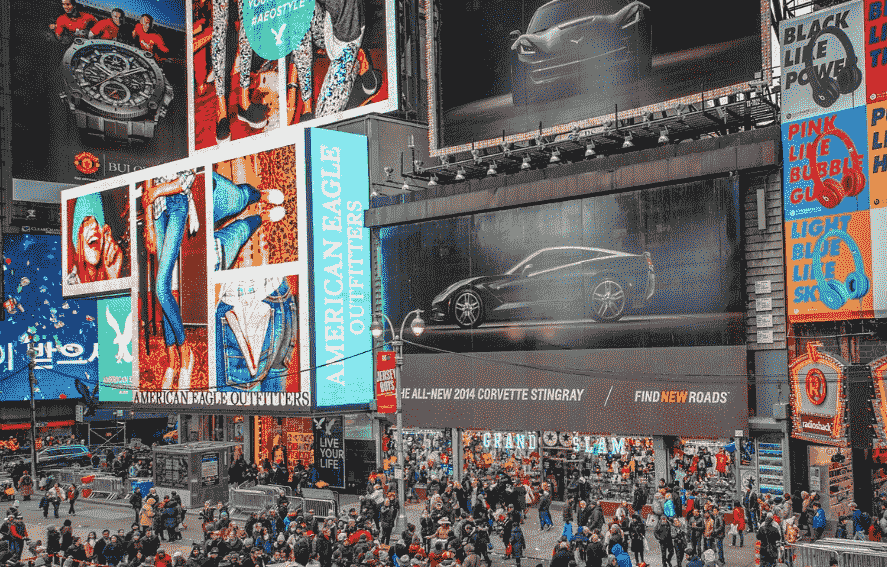 Although Manhattan has no shortage of conventional souvenir shops, Grand Slam is one of the larger ones and offers every type of memento imaginable. From keychains to coffee mugs to the traditional I-Heart-NY T-shirts.
41. Walkdown to Pele soccer store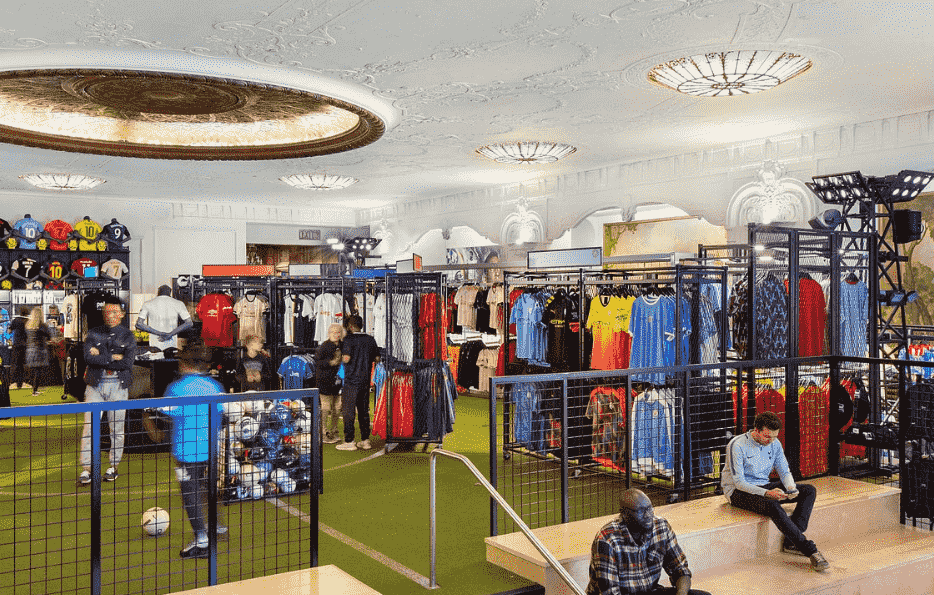 This soccer superstore, which is situated on Broadway in the centre of the action, is home to all the cleats, shirts, and accessories you could want, with a special emphasis on the city's own New York FC.
42. Chocolate oasis at M&M's World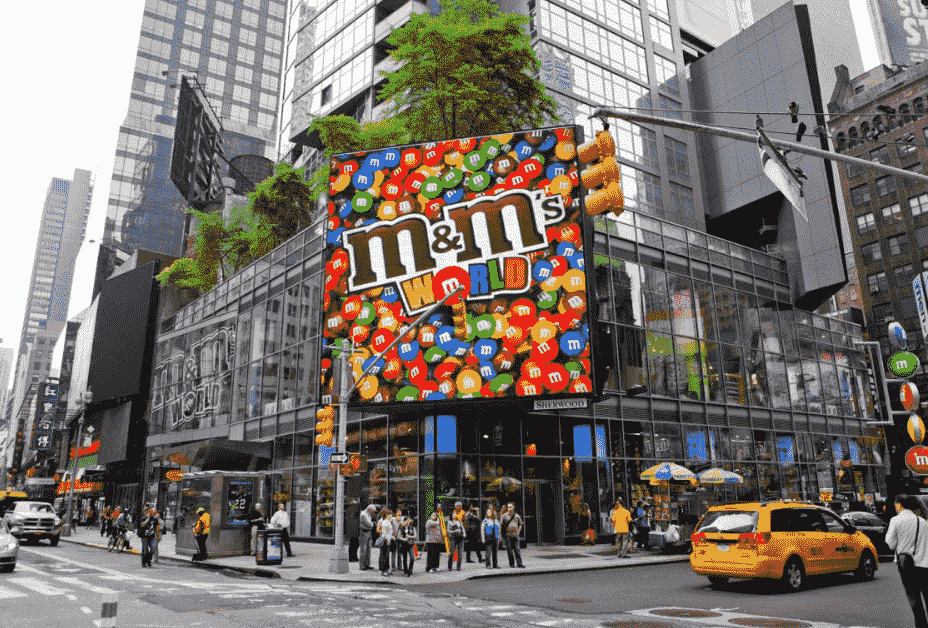 If you're a true enthusiast, you can even create your own M&Ms, which would make a charming gift for family members back home (as long as you don't eat them first).
43. Enjoy at City kitchen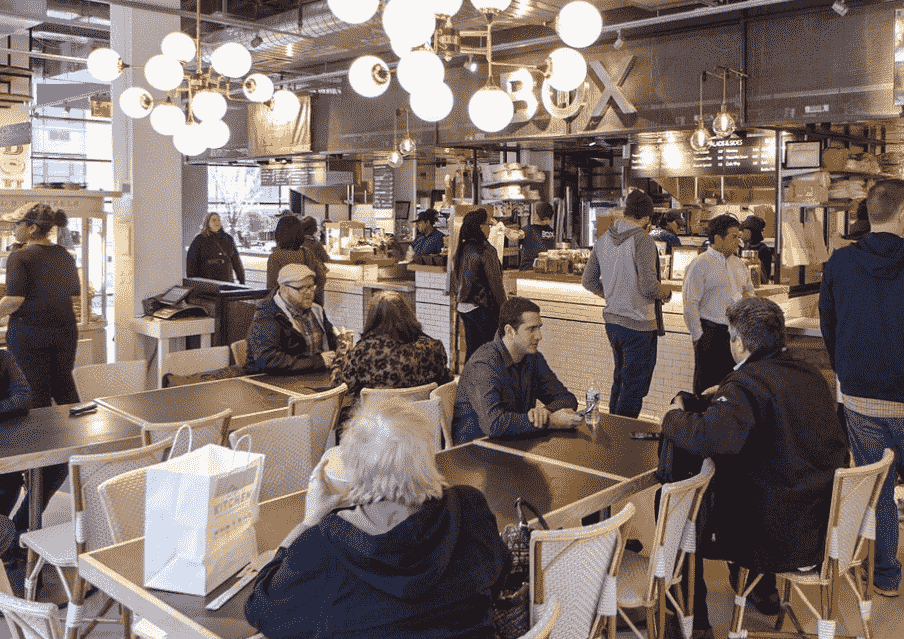 A dining hall brimming with delectable, varied cuisine selections, City Kitchen is located in the Row Hotel in the centre of Times Square. There are foods from all over the world available here, including lobster rolls, doughnuts, tacos that are served in abundance, Indian street snacks, and more.
44. Play Escape game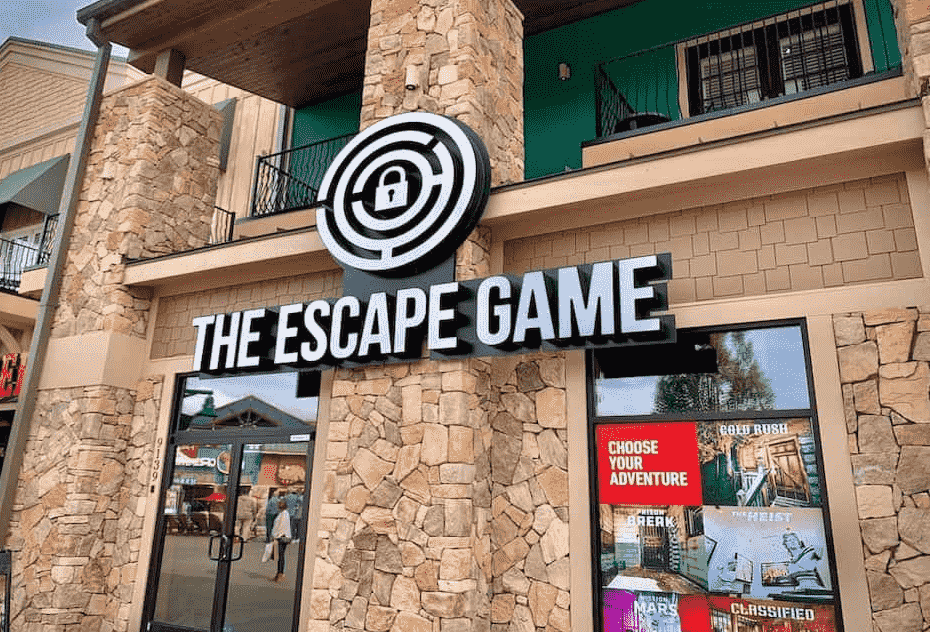 Your wits will be put to the ultimate test in The Escape Game, a distinctive and immersive themed adventure offering a variety of themed experiences that call for creative problem-solving, cooperation, and original thinking, such as Gold Rush.
45. Visit the Stranger Things store to investigate the Upside-Down.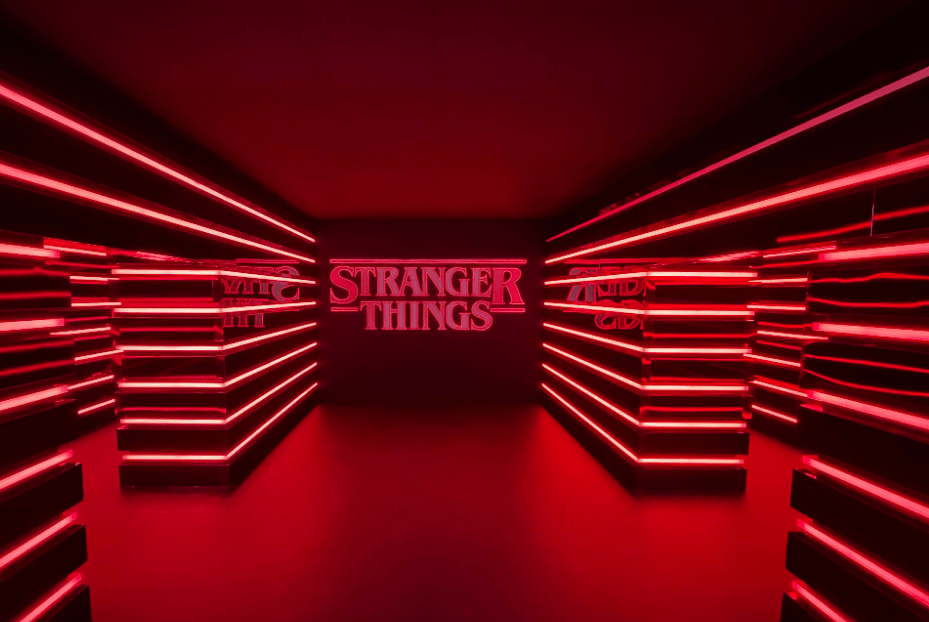 Get ready to have your mind blown by the amazing imagination and inventiveness on display at the Stranger Things Store, an interactive shop fueled by '80s vibes and devoted to everything associated with Netflix's popular TV series. At the intersection of 7th Avenue and 42nd Street.
46. Helicopter Ride
The vistas, thrills, and luxurious experience are unmatched by virtually any other activity, and the pilot is a kind and educated guide who points out all the major New York City tourist destinations below, including Times Square, Central Park, the Hudson River, and the East River.
47. Watch the famous Jimmy Fallon show as an audience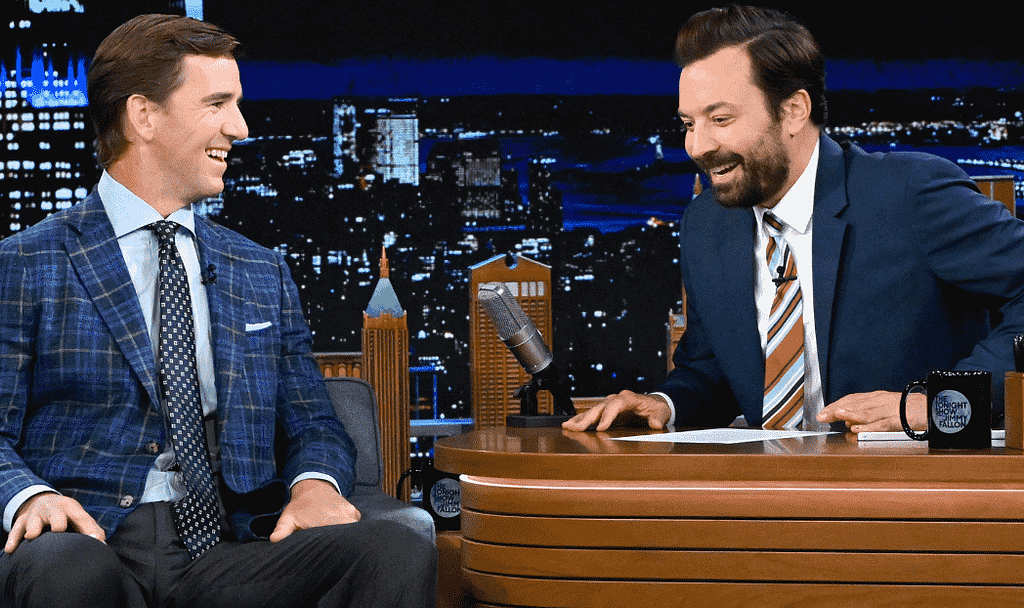 The Tonight Show with Jimmy Fallon has been a New York tradition for nearly 60 years and is one of the most watched late-night talk shows in the entire world.
48. Stay at 5-star luxury at the Knickerbocker Hotel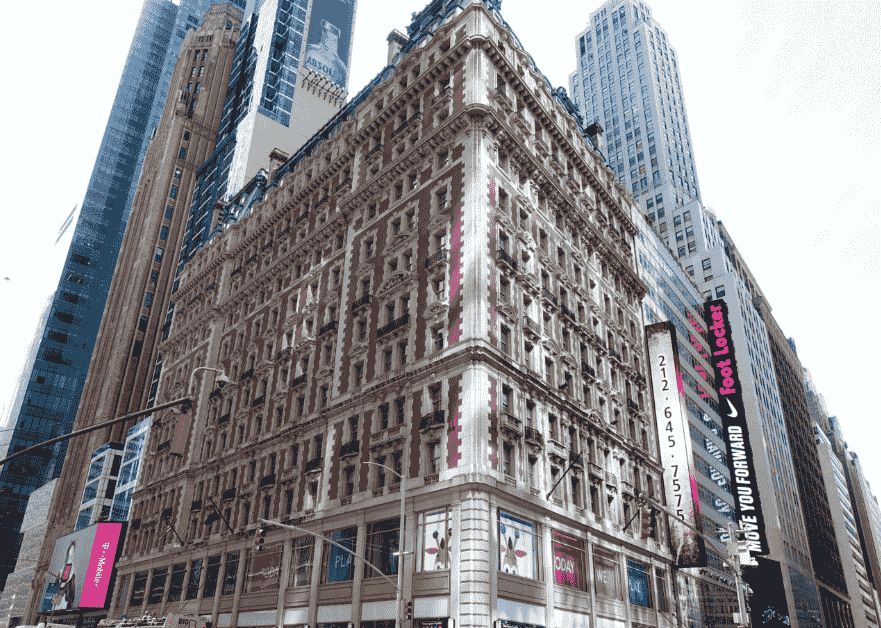 With a prime position in Times Square, the Knickerbocker hotel is renowned for its first-rate services and amenities. Despite not being the most economical hotel in New York City, it offers a variety of luxurious suites, breathtaking views of the borough's heart between Broadway and Bryant Park, and reasonable rates.
49. Watch shows in Sony hall
Sony Hall is a more recent addition to Manhattan's array of theatres and music venues, and it has already established itself as one of the best places to see live performances. Its cutting-edge acoustics and varied schedule of performances, including concerts, comedy nights, drag acts, and tribute events
50. Get your customised sketch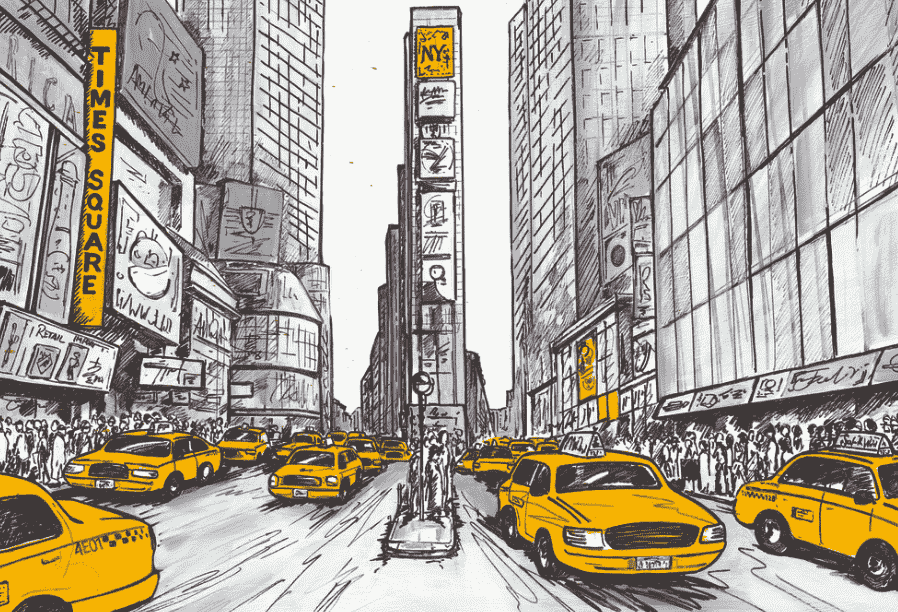 These creatives are dispersed around the city, but particularly in Times Square and on 57th Street. Therefore, whether you're looking for your family amid the crowds of people or want a souvenir from your trip in New York City
Wrapping up!
That's it for now! We hope you've enjoyed reading through our varied collection of entertaining, oddball, and lesser-known things to do in New York's Times Square.
See also
Top Iconic Buildings to Visit in New York City
Top 10 Places You Cannot Miss While Visiting New York