There is no better place to be than in New York City when Cupid makes an appearance because love is most definitely in the air. There are plenty of things to do on February 14th, Valentine's Day in NYC whether you're celebrating with your significant other, your besties, or alone.
We've compiled a list of the greatest Valentine's Day ideas for you so you don't have to stress about making a choice, in an effort to ease your workload a little.
Make your preparations right away by looking at our choices below!
1. Share a meal and some wine while dining in the dark while being blindfolded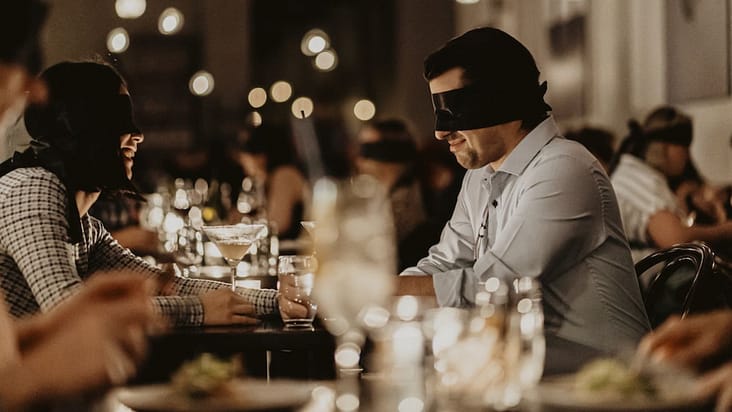 Whether it's your first or 1,000th date, you must check out this special dining establishment! If you and your spouse like foodies, you and your date will never forget this 3-course blinded tasting experience (selected by a Michelin-starred chef). Let your taste buds on a trip by selecting from the red (meat), blue (seafood), or green (vegetarian) menus. Additionally, this particular event will feature 4 unique wine pairings.
2. Spend some time with flickering candlelight while listening to the most romantic love songs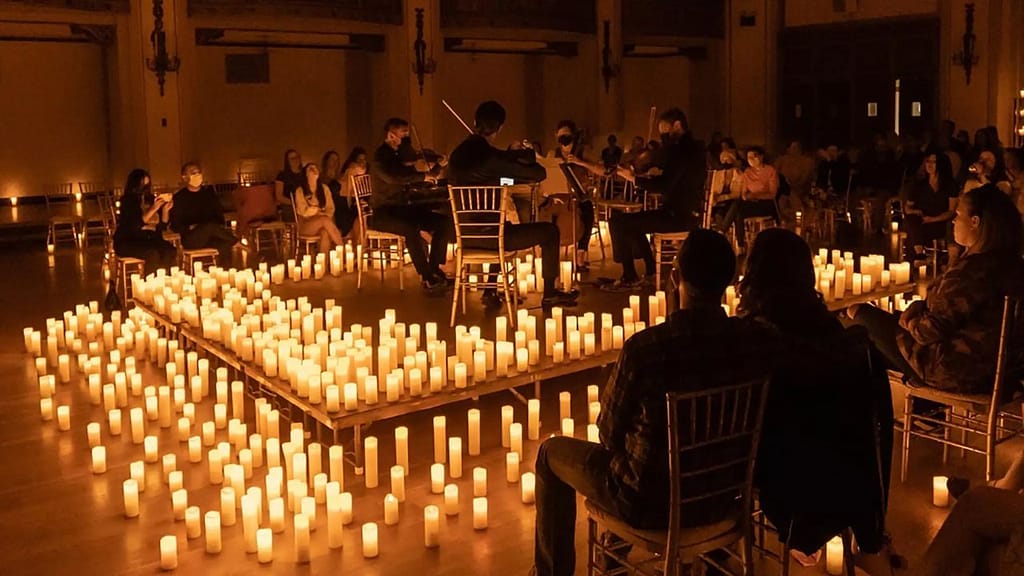 There is nothing more romantic than music and candles. A beautiful candlelit performance in one of New York's magnificent churches will enhance your Valentine's Day activities. Hear love songs from all your favorite movies, like Romeo & Juliet, Aladdin, Rent, and many more, performed by amazingly skilled pianists and string quartets.
3. Get your partner and yourself trained in the tango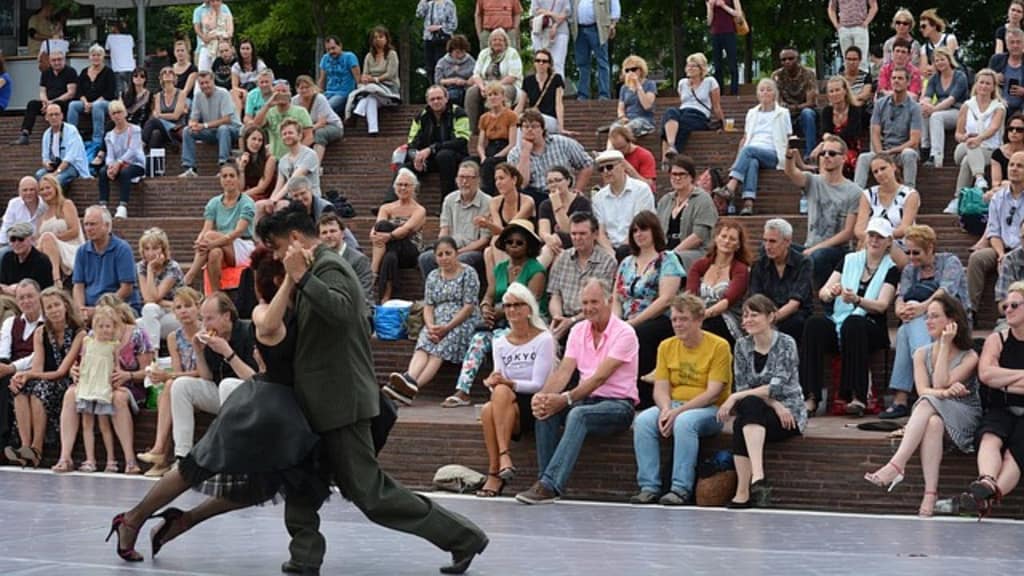 Two must dance the tango! Attend one of these two dancing lessons on Valentine's Day in NYC for a special date night. Learn one of the most intense dances from skilled pros while enjoying delicious snacks and romantic Valentine's Day music.
4. Have dinner at a romantic restaurant in New York City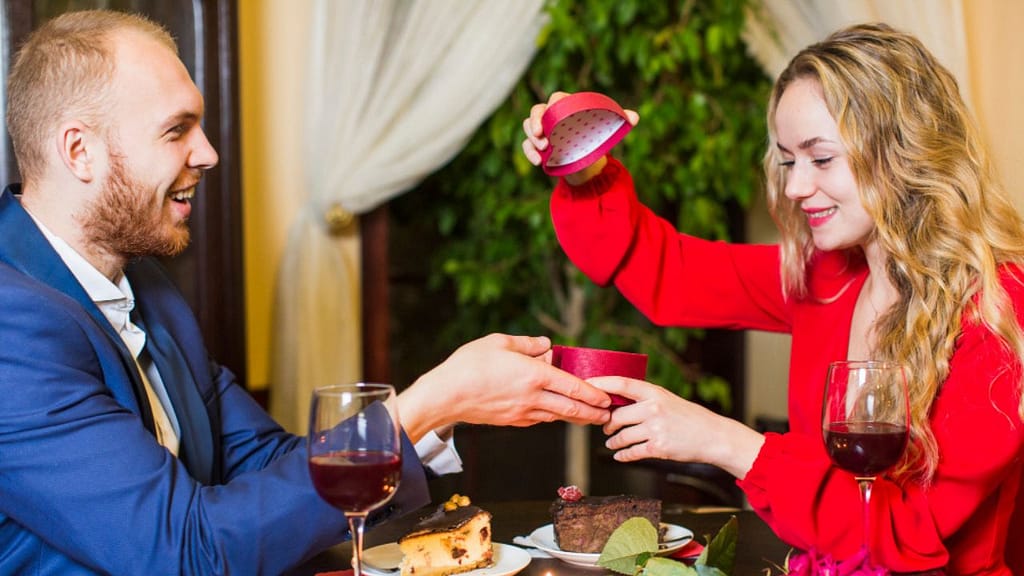 There are countless cozy places to pick from if you live in one of the most romantic cities in the world. We've put together the finest guide to romantic eating in the city, featuring everything from exquisite displays and décor to just wonderful food just for you to celebrate Valentine's Day in NYC.
5. Try speed dating to get out of your comfort zone!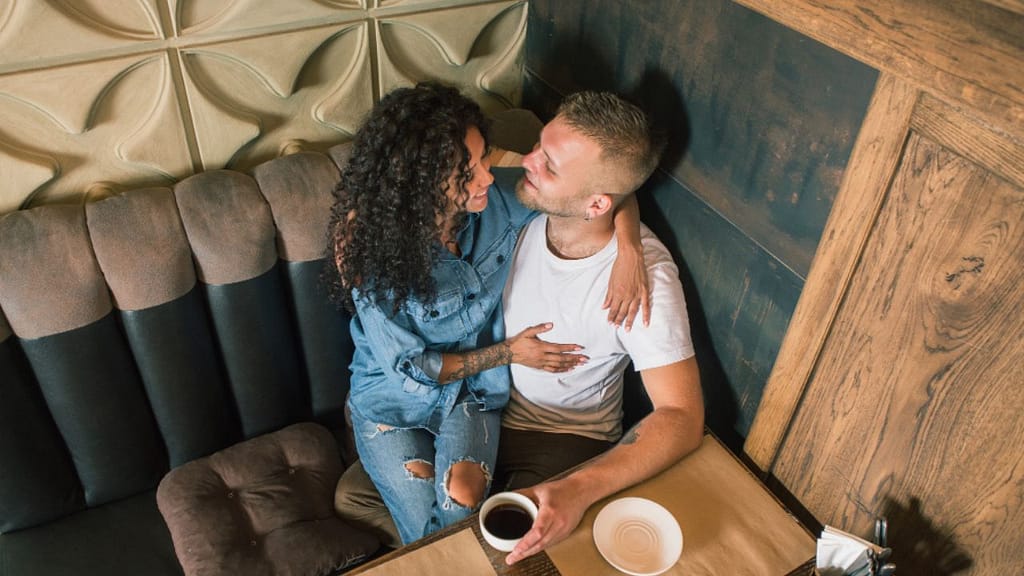 Are you willing to stretch yourself for New York valentine's day? At this speed dating event on February 14 from 7:30 pm to 10 pm at Radegast Hall & Biergarten, be ready to possibly meet the next person of your dreams! You'll go on a number of one-on-one, three-minute dates throughout the evening while keeping track of who you find most attractive. If it matches, you can find their contact information online!
6. From Summit One Vanderbilt, enjoy the spectacular views of the sunset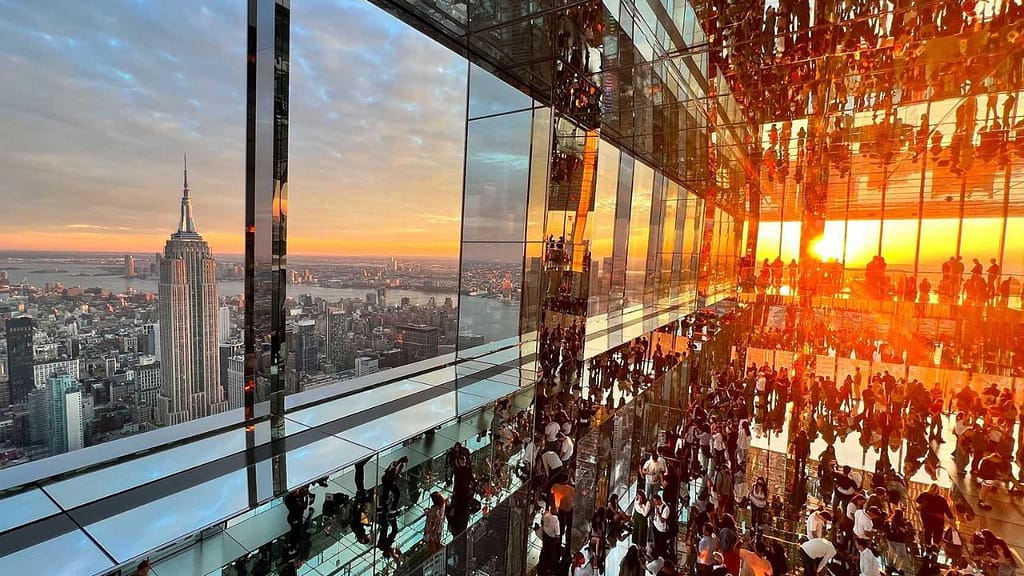 One of the most recognised and well-known skylines in the world is that of New York City. It is a city full of tall structures and skyscrapers. It has been growing recently, which has opened room for new observation decks. The Summit, the newest observation deck, is situated on the roof of the One Vanderbilt Building. After the Edge, this deck is the second-highest outdoor deck in NYC and has been accessible since October 2021.
7. Hot chocolate with alcohol, 10,000 rose petals all around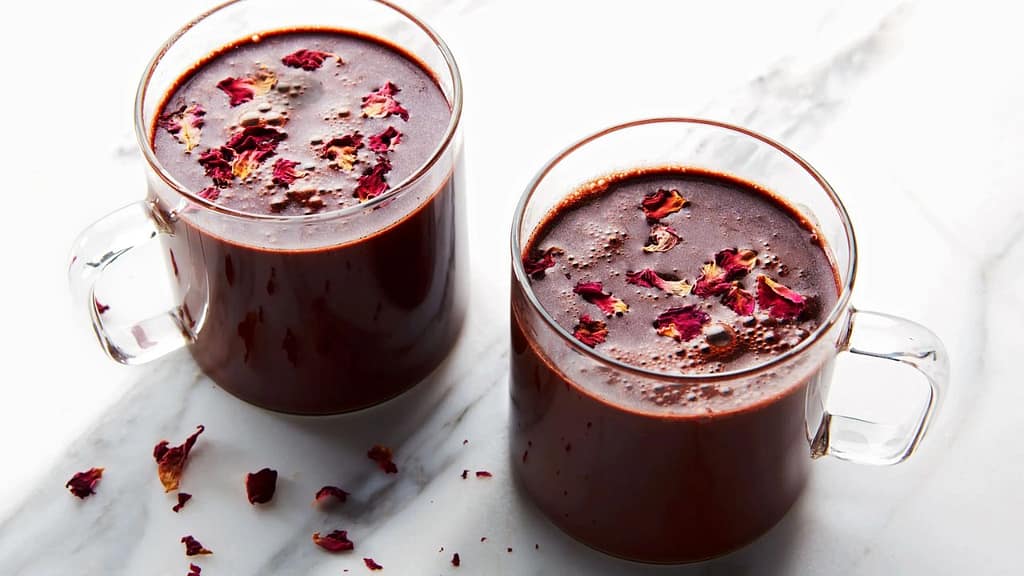 Of course, Loreley Beer Garden, an LES institution and our fave, is going all out for Valentine's Day with romantic accents! Sit down and indulge in their Boozy Bourbon Hot Chocolate and Heart Shaped Pretzels with Beer Cheese Dip while 10,000 red rose petals are used to decorate the tables indoors and in the heated outside garden, which is in the middle of their Snowy Winter Wonderland pop-up. The ideal setting for a Valentine's Day in NYC !
8. Embark on a private helicopter flight to explore the skies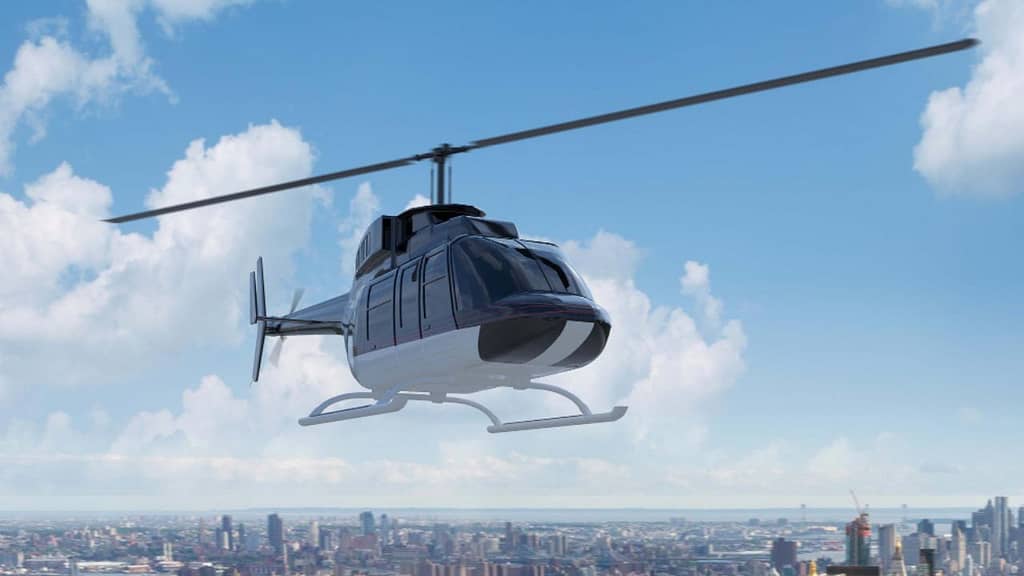 An spectacular and unforgettable experience is taking a helicopter ride in New York. It's ideal for commemorating important events like Valentine's Day in NYC! You most certainly don't do it on a regular basis. You will always cherish the recollection of your personal helicopter tour over one of the biggest cities in the world.
9. Visit the MoMa Ps1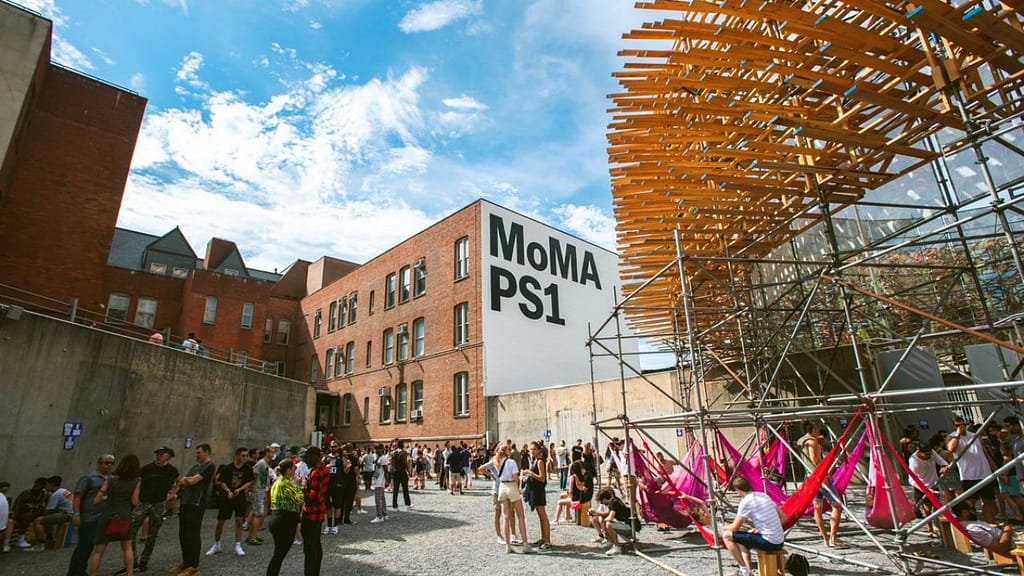 Visit the MoMa Ps1 art exhibition to see work by 47 local, contemporary artists and learn more about the local art scene. This exhibition examines the history of art on valentines in NYC, the tenacity of artists, and the emotions associated with art. You'll notice a strong focus on artists who were born abroad, and whose works are heavily influenced by cultures like Egypt, Iran, Tunisia, Nigeria, Mexico, Argentina, and India. Additionally, there are many Native American painters to appreciate.
10. Take a romantic dinner sail through the seas of NYC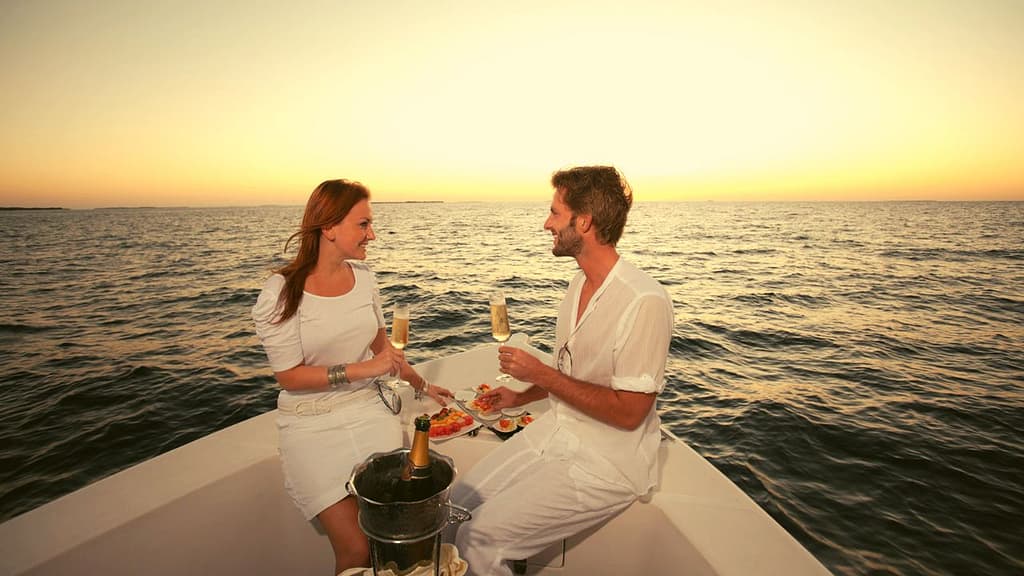 Who doesn't enjoy the idea of a romantic sail along the New York City skyline? Enjoy sweeping views of the Manhattan skyline on valentines in NYC, while dining with your significant other or having a singles' party aboard a yacht. For this specific trip on February 11, you'll receive a complimentary 3-course supper, glass of sparkling wine, a free rose, and chocolate-covered strawberries. Not to mention the magnificent views that you will see while celebrating valentine's day in new York.
FAQ's Regarding Events on Valentine's Day NYC
How to spend Valentine's Day in NYC in 2023?
Valentine's Day comes on Tuesday, February 14, 2023, so if you want a romantic, late-night celebration, make sure to plan ahead.
What are the Valentine's Day activities in New York City?
Valentine's Day activities abound in New York City, including swanky dinner cruises, comedic and theater performances, and a host of other options. Whether you're looking for free Valentine's Day events in New York City or have been saving up for a special night out, there are many options available there.
Do men anticipate receiving gifts on Valentine's Day?
Yes. On Valentine's Day, women today frequently present gifts to their male companions, although historically only men did so for their girlfriends or wives.
What's the forecast for Valentine's Day in New York City?
February temperatures in NYC typically range from highs of 42°F (or 5°C) to lows of 29°F (or -2°C).In either case, it sounds like the ideal setting for a cozy, passionate date night!
See Also: