Nowadays, people are frequently busy and have little to no time for regular, healthy eating. There are a lot of best places to eat in New York. Some people prepare meals at home and bring them in specialized lunch boxes to work or school. But the majority of people choose to eat out during their lunch hours. We may taste many different foods from various cuisines thanks to the wide selection of restaurants that are available today. There are many different types of best places to eat in New York, including Indian, Chinese, Japanese, Italian, and Russian. Nonetheless, fast food outlets are thought to be the most well-liked.
There are many great places in New York that you can visit for delicious food. Fast food establishments and cafes provide affordable meals, excellent service, and time savings. Also, people enjoy this kind of food. It is tasty and satisfying to them. However, people enjoy eating even when they are just hanging out. They gather with family or friends, go on dates, go out to eat at their favorite restaurant or try something new, and spend time with their loved ones in a place of their choosing. If you are in New York, then here you will find a lot of the best places where you can go with your loved ones and enjoy your trip.
Best places to eat in New York
Eating out could be advantageous and enjoyable. We get the chance to eat differently and feel more a part of other cultures and nations by consuming their usual cuisine. Yet, eating out, particularly at fast food establishments, is not necessarily a healthy option. But sometimes it is fine when you want to enjoy eating great food in the streets of New York. Below some of the famous places are mentioned there you must visit if you are in New York:
1. Jōji NY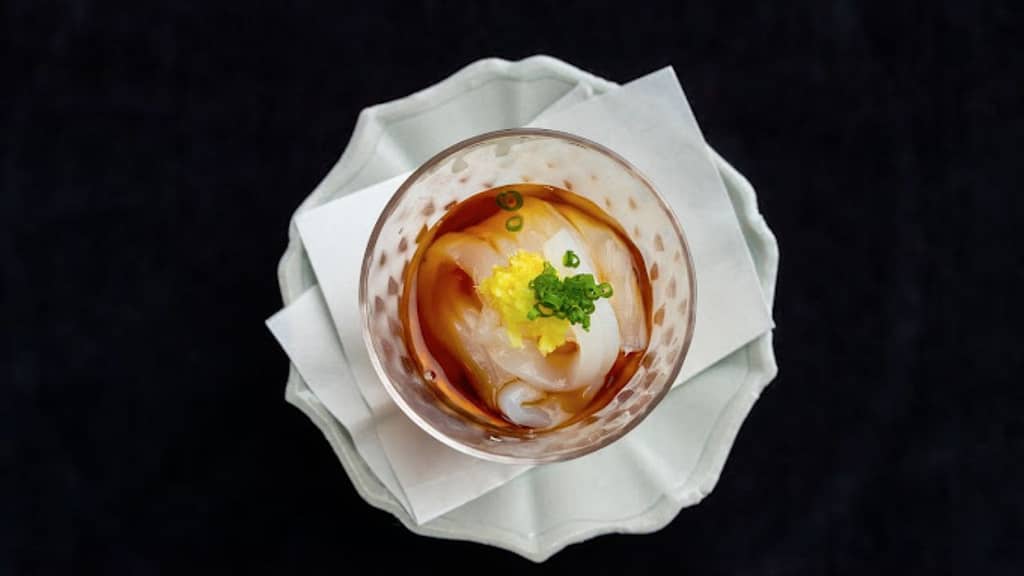 | | |
| --- | --- |
| Website: | Jōji NY |
| Address: | Vanderbilt Ave, New York, NY 10017, United States |
| Hours: | Tue – Sat 5-11 pm, Sun and Mon closed |
| Rating: | 4.4 |
| | |
Daniel Boulud, a sushi expert from Masa, and a powerful real estate corporation could only collaborate to build a 10-seat omakase restaurant in New York. Although there is an eight-seat dining room, the counter is the preferred seating area. Joji's opening on September 14 brings SL Green Realty's effort to establish its One Vanderbilt building as East Midtown's culinary epicenter to a successful conclusion. The cuisine being created by chef George Ruan, according to him, "combines elements of the traditional while still being creative and unusual." The omakase tasting costs $375 to start. Boulud, who oversees the renowned Le Pavillon on the second floor of the tower, provides managerial direction and operational support.
2. T-Bar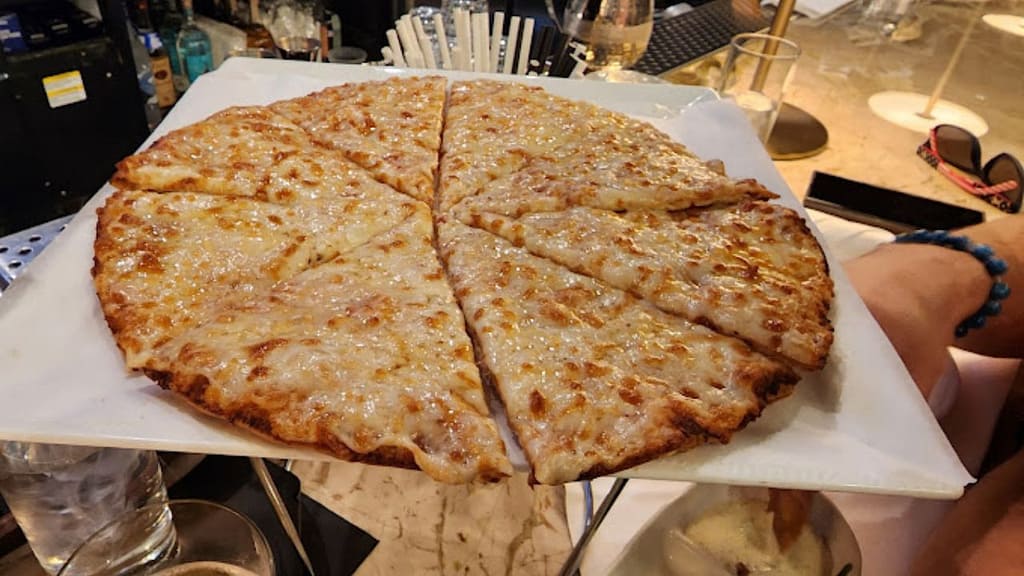 | | |
| --- | --- |
| Website: | T Bar NYC |
| Address: | 116 E 60th St, New York, NY 10022, United States |
| Hours: | Mon – Fri 11:30 am–3:30 pm, 5–10:30 pm, Sat – Sun 5–10:30 pm |
| Rating: | 4.4 |
| | |
A longtime favorite steakhouse on the Upper East Side has a new location. Tony Fortuna's wildly successful, American restaurant, a 27-year Upper East Side staple, reopened on East 60th Street in a new, three-level facility 13 blocks south of the original Third Avenue location. It even featured a private room on the third story, probably for regulars like World Trade Center creator Larry Silverstein and Le Bernardin chef Éric Ripert. Let's hope they continue serving the grilled salmon uptown.
3. Madame Vo BBQ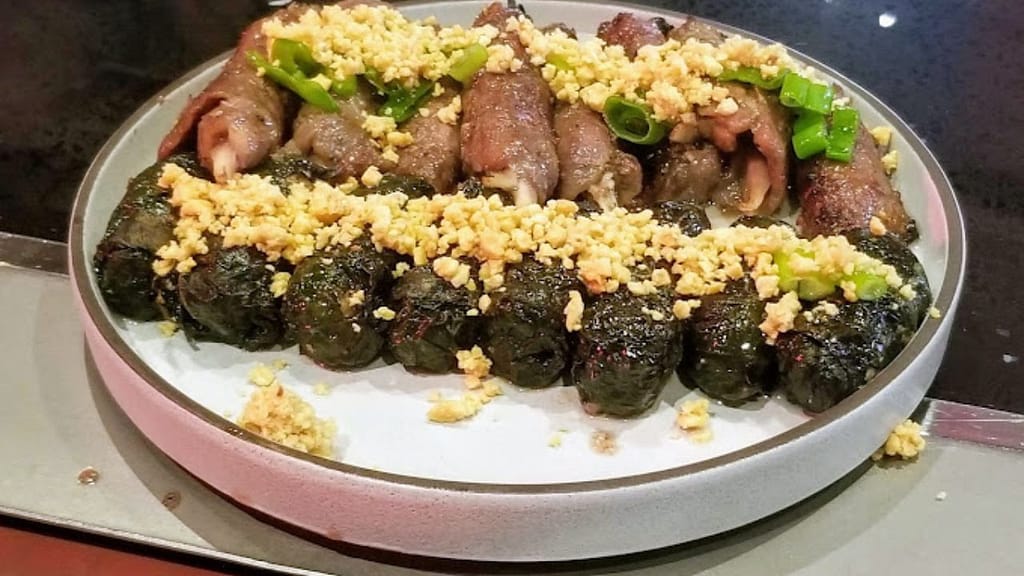 | | |
| --- | --- |
| Website: | Madame Vo BBQ |
| Address: | 104 2nd Ave, New York, NY 10003, United States |
| Hours: | Mon – Fri and Sun 5:30–11 pm, Sat 12–3:30 pm, 5:30–11 pm |
| Rating: | 4.2 |
| | |
The husband-and-wife pair behind the informal Vietnamese restaurant Madame Vo, Jimmy Ly, and Yen Vo are expanding. Madame Pho, the restaurant's soulful specialty dish with short ribs, was well-known. Ly's modern Saigon-influenced interpretations of street food, comfort food, and large-format meat and seafood dishes are what their new restaurant, which started on September 14 at the old location of Madame Vo BBQ.
4. New York Deli
It's a reason for celebration when a professional who elevates public taste specifically, Trattoria dell'Arte and Bond 45 owner Shelly Fireman takes the risk given the abundance of subpar and worse food in Times Square. The 130-seater, which opened in October, features traditional New York comfort and nostalgia foods, Roman-style pizza, and specialized egg and breakfast dishes, just like his other Brooklyn Delis
5. Crew
Every year, dozens of new Thai restaurants open, but the one by the husband-and-wife team of Ohm Suansilphong and Kiki Supap sounds particularly promising. The hotel-party district of Williamsburg will receive "100-year-old cuisine inspired by Thailand's nobility and aristocracy" in September. Instead of in conventional courses, meals will be presented "bountiful banquet" manner, with many on the table at once. The main dining room is backed by a charming backyard.
6. Flushing, Queens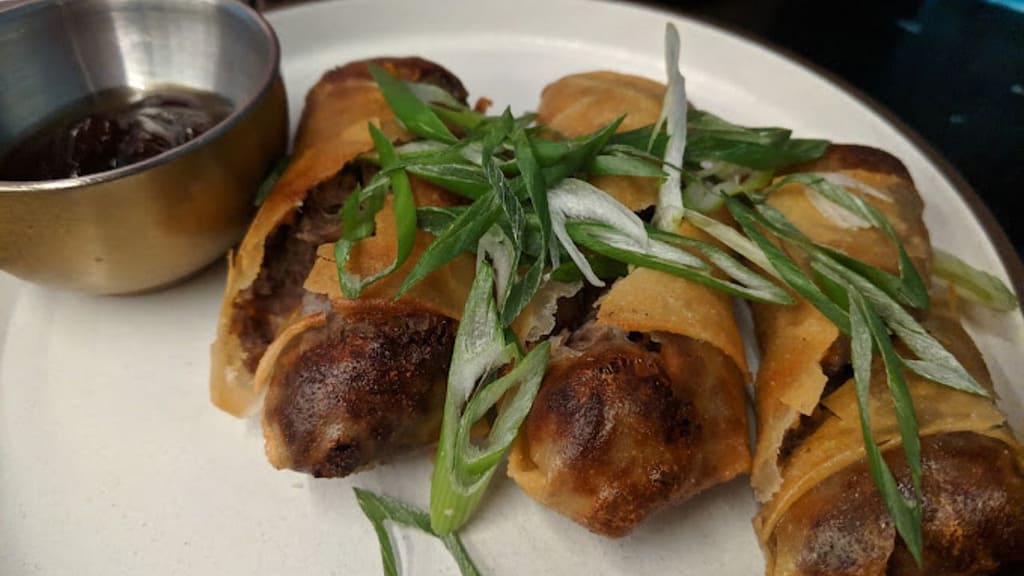 Long known for its Chinese cuisine, Flushing, Queens now boasts a nearly five-year-old temple to dumplings with nearly 100 different variations. It is another best place to eat in New York.
7. Nom Wa Tea Parlor
This nearly century-old Chinatown establishment is the definition of retro. Get specialty tea and Cantonese pastries and nibbles including the house-special roast pork bun and cilantro and scallion rice roll.
8. Yun Nan Flavour Garden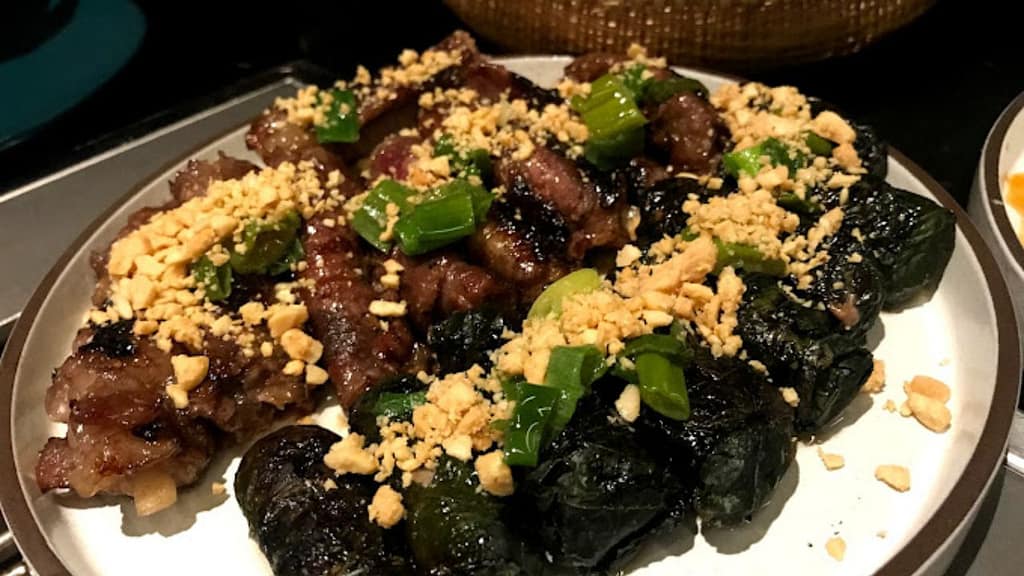 The Crossing Bridge Noodle hot pot soup is a Yunnanese tradition served at both of these Sunset Park, Brooklyn, noodle shops. The items are added one at a time to a sizzling stone bowl of broth, including wood-ear mushrooms, quail eggs, and raw meat before noodles are added. Yun Nan has been in operation for just over ten years, whereas Western Yunnan opened its doors just one year ago. Both are outstanding.
9. Colombian Chain restaurant
Popular chain restaurant Pollos Mario has locations in Queens and LI. There may be better options, but this one has a nice selection of foods and the amounts are enormous. Cositas Ricas in JH was also mentioned in this thread by another person, and it is a good choice.
10. Filipino
Mama Fina's in the East Village has the best sisig, and Tsismis in the Lower East Side is excellent also and less expensive than the other Filipino restaurants downtown if you'd rather stay in Manhattan and are comfortable with it being pricy. Filipinos know how to brew some potent but delicious cocktails, which is why Ugly Kitchen has some fantastic Filipino beverages.
We hope that yo'll enjoy these best places to eat in New York. Visit, Stayblogged.com, to read more content like this.