In search of a fresh location to catch the big game? On our list of the best sports bars in Manhattan, you'll find boisterous beer halls, low-key hangouts with craft brews, some of the city's best dive pubs, and even a pub with a focus on all things Canadian. We've picked together our favorite spots to yell at a super huge TV, whether you need a regular spot to cheer on your soccer team or just want to drink a few delicious beers with friends.
Here's the list of best sports bars in Manhattan:
1. Tap Haus 33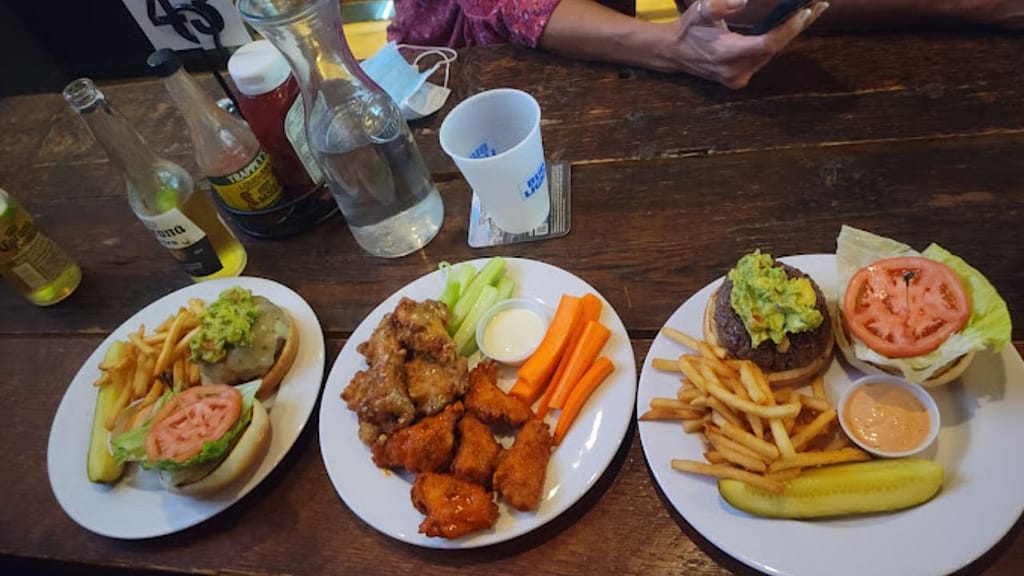 As the first PYOB (pour your own beer) sports bars in Manhattan, Tap Haus 33 has 40 self-service beer taps that all serve diverse beer varieties from different brewers across the globe. There is a full bar that offers food, drinks, and cocktails.
With 15 big-screen TVs and projectors, Tap Haus 33 is a terrific spot to watch sports with your friends while sipping beer. This sports bar promises great-tasting beer that will leave a nice impression on your taste buds in terms of food quality.You can go to one of Manhattan's best nightclubs and dance all night if you still have any energy left.
2. The Grayson
The Grayson offers a large selection of beer, draughts, and bottles along with a well-crafted menu made up of cocktails, fine wine, and a complete menu with a wide variety of meals, from casual food to go with your beer to delectable fine dining fare. The Grayson features nine laser projectors, 45 HD TVs, and a sizable beer selection.
Additionally, there is a DJ booth where you can listen to today's top music and dance as you watch your favorite sports programmes or support your preferred teams.
3. Dive 75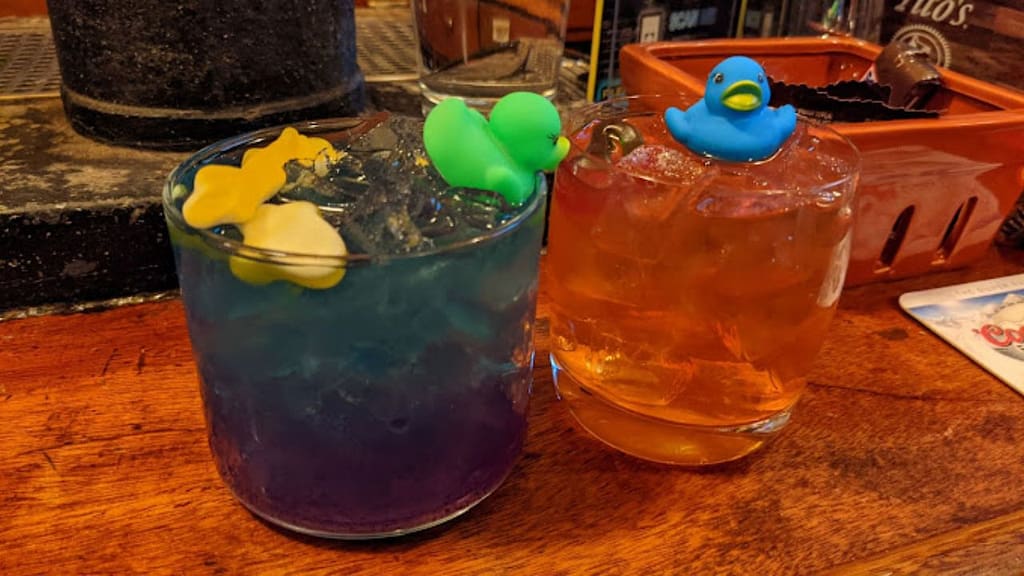 With its fantastic ambiance, Dive 75 provides a huge selection of craft beer, draught beer, and beer on tap. A fun drinking experience with your friends has quirky extras including a fish tank, an internet jukebox, and board games. The bar promises excellent beer that will leave a lasting impact. 

This sports bar in Manhattan is a fantastic location to unwind and watch the games on TV because it's typically not busy and the beverages are reasonably priced. After all the entertainment, if you get hungry, you can visit one of the best sports bars in Manhattan that are open around-the-clock to eat.
4. Bodega 88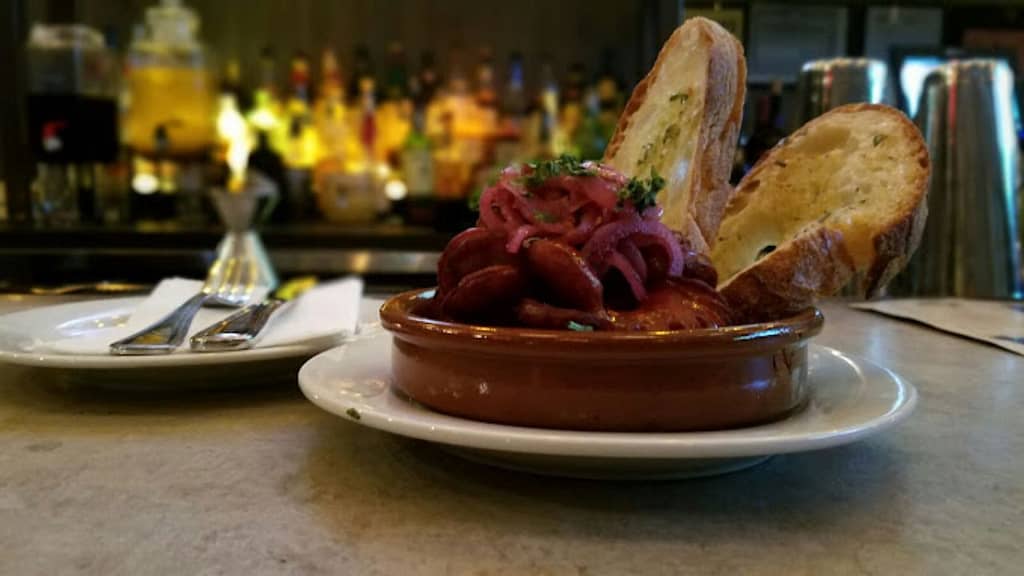 In addition to beer, this urban sports bar serves food including tacos, salads, burgers, sides, and other items with a Latin influence. The sports bar serves a variety of drinks, including wines, bottled beer, draught beer, and cocktails.
Additionally, you can organize a private event for up to 40 individuals at the bar. You may be sure to have a fantastic time while drinking in honor of your preferred athlete or sports team thanks to the vast menu and nearby flat-screen TVs.
5. All Stars Sports Bar & Grill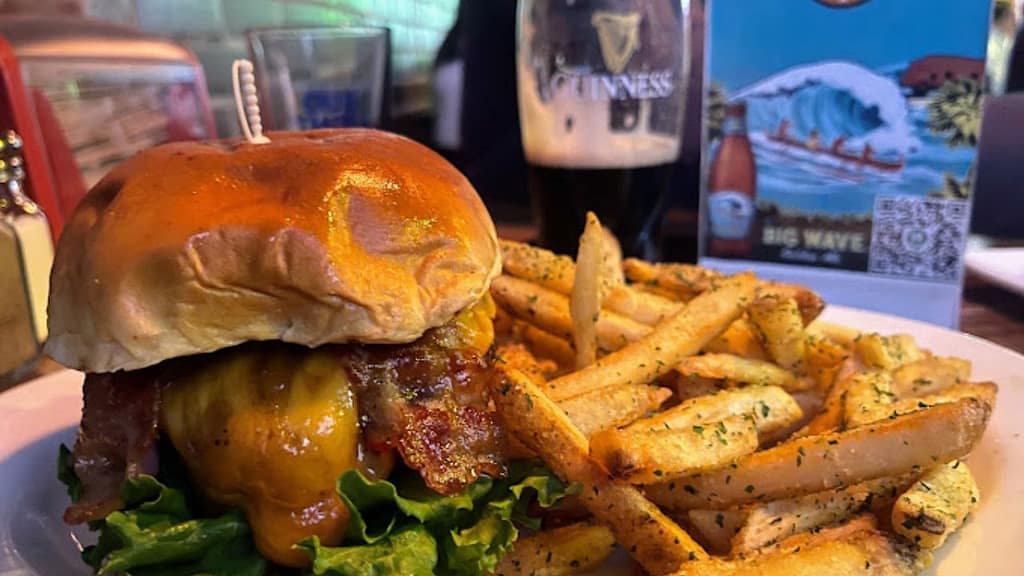 All Stars Sports Bar & Grill has over 25 TVs, so you can watch many of the big sporting events while enjoying your meal or beverage.In addition to a large eating space and a range of dishes such burgers, gluten-free wings, desserts, pizza, wraps, and sandwiches, this conventional American grill restaurant and best sports bar in Manhattan also has a full bar. 

This upscale sports bar in Manhattan offers a vast selection of beverages, including rum, gin, draught beer, vodka, and much more. Additionally, three sizable rooms are available for private or semi-private gatherings.
Summary
Take in a live screening while dining in exquisite surroundings. Choosing the ideal location for live screenings with your closest friends can only enhance the experience. The best sports bar in Manhattan, New York, are the perfect places to go with your buddies to drink beer and watch games.