One of the largest and most regularly operating subway systems is found in New York City. Taxis, railroads, bicycles, boats, and buses are additional transportation options from Central Park, the Whitney Museum, to the Brooklyn Heights promenade, New York City offers a seemingly infinite selection of iconic sights and activities. The vast public transportation system in New York, which is 321 square miles in size, will require some getting used to.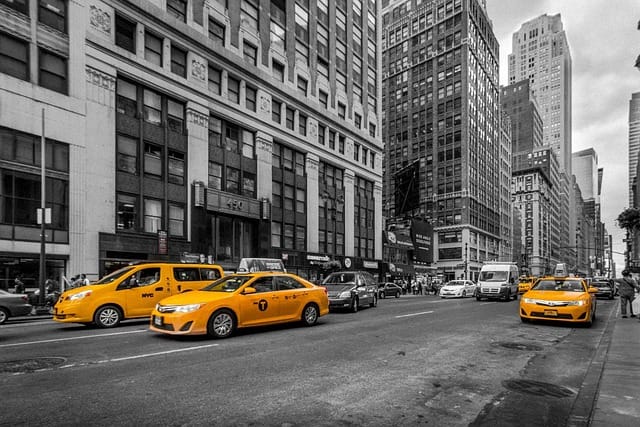 Here are the top 5 taxi apps in NYC, from private drivers to cab companies, So let's address the most frequently asked queries about these
1. Curb – Request & Pay for Taxis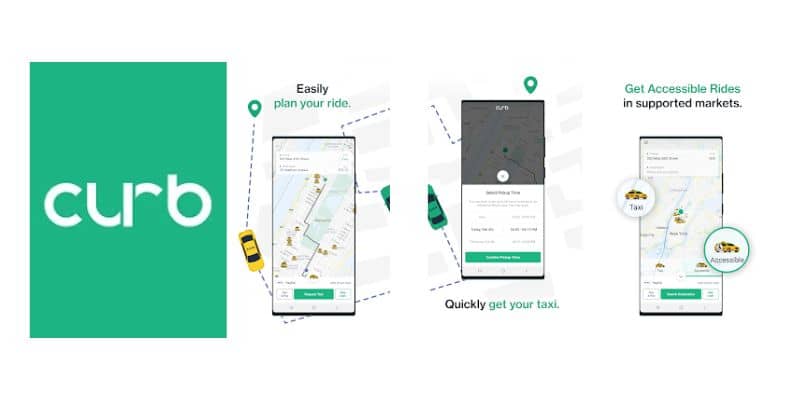 You can download the Curb app from play store or apple store just like any other taxi ride service. Also you can order a ride after entering your details and payment method. In the entire city, the taxi app in NYC is connected to yellow and green taxis. But due to the lack of surge pricing during peak hours, curb may be more affordable than rideshares during specific times.
Amount Charged
It's one of the cheapest taxi apps in New york.Taxi fares at Curb are reasonable and competitive.
Availability
At some times of the day, especially in NYC, Curb's accessibility might be a little difficult.
You might wait just to learn a few minutes later that no drivers are available near you.
You can also arrange for a pickup at a particular time with Curb. When time is of the essence, this functionality can be used, making it a great choice.
2. Uber – Request a ride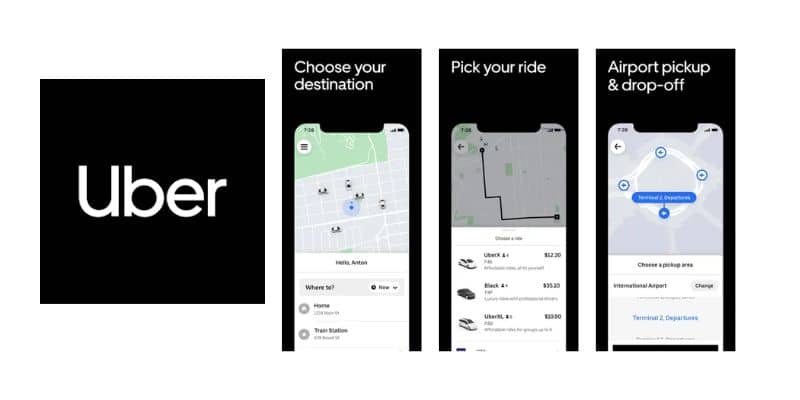 The history of Uber began in 2009 and has since grown to become an international household name. The taxi app in NYC quickly revolutionized the way that taxi services were provided after it was introduced in NYC in May 2011. When Uber linked with Yellow Taxi and partnered with Curb and CMT during the past year, they once again revolutionized the game and is one of the best taxi apps in NYC.
Amount Charged
Uber's starting pricing was outstanding, but they increased as the business grew.
Uber also helped popularize the idea of rising prices during busy times.
Uber guaranteed that the fare rate would take care of drivers, therefore at first the service did not accept tips.Today, tipping is required and expected instead.
Availability
Most of the day, there is always plenty of Uber availability.
Even though it can be crowded and you might have to wait longer, Uber drivers will work hard during peak hours to earn additional money.
We also appreciate the fact that Uber is so well-known to new drivers entering ridesharing networks that they choose to work with the company, which helps the city's transportation options to flourish.
3. Lyft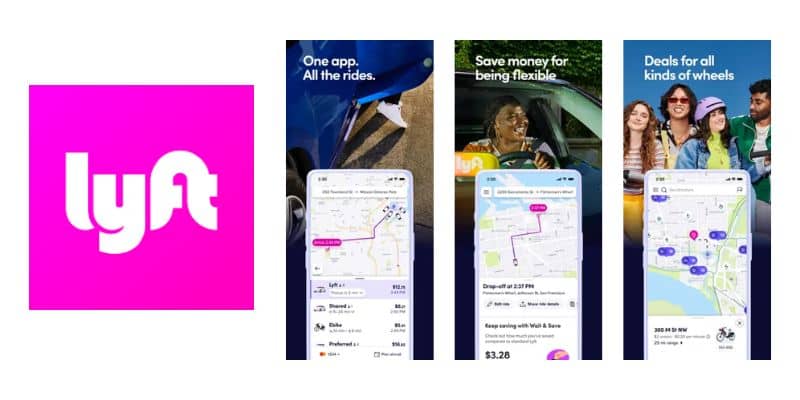 In June 2012, Lyft emerged as Uber's primary rival. Once the taxi apps in NYC are downloaded and a payment method is added, it functions exactly like Uber. Lyft offers a transportation timetable among its other advantages. Also you can make a bike or scooter reservation directly from the Lyft app. To input the code, click the bike or scooter icon in the app and then press the keypad on the dock.
Amount Charged
Lyft costs are comparable to current Uber rates.
Similar to Uber, Lyft also charges more when demand is high.
Availability
Lyft has excellent availability.
The majority of Uber and Lyft drivers are the same people.
4. GetTaxi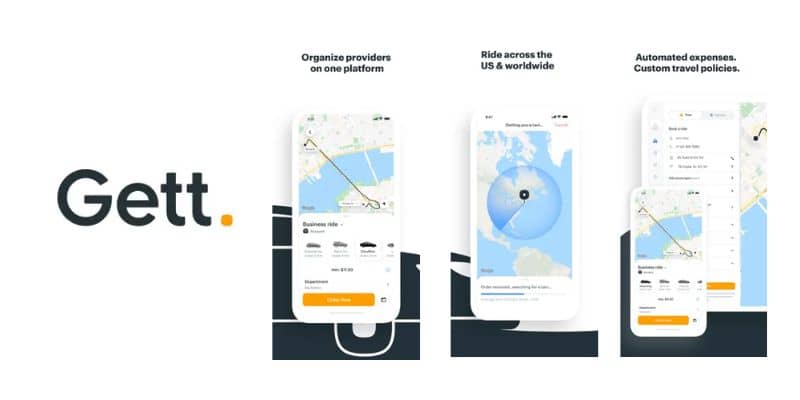 GetTaxi, the most widely used taxi booking app, was founded in 2010 and has received $928 million in funding so far. The goal of this top taxi app in NYC is to create a successful business that primarily specializes in ground transportation for businesses. Ride-hailing, taxi, chauffeur, and limousine services are all available through this on-demand best taxi app in NYC for customers.
Amount Charged
They offer quite reasonable rates according to your destination and also considered as cheapest taxi apps in New York.
Additionally, once a ride is finished, participants can rate and evaluate the experience and plan another one for later.
Availability
Gett is renowned for providing the experiences that users desire, in contrast to competing taxi apps.
With this taxi app that resembles Uber, passengers will get a dependable, simple, and effortless ground transportation experience.
5. Waave – Fixed Fares for Taxis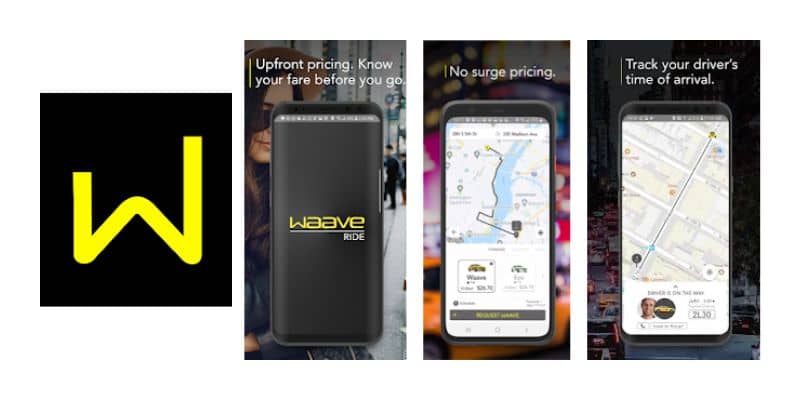 Waave is a mobility platform/marketplace that upends the $40 billion US ride-share sector by fusing the benefits of ride-hailing with taxi transportation, converting cars into electric vehicles, and operating without owning a single one.
Amount Charged
Waave is the first ride-hailing service that allows taxi apps in NYC to give upfront prices, surge-free pricing, and an anticipated time of arrival before customers hail a trip using their phone.
Availability
The transportation method of the future is Wave!
The final result is transportation that is less congested and polluted, safer for the environment, more affordable for passengers, and profitable for drivers.
Even the most seasoned travelers can be affected by things like subway delays, difficult trips, and intoxication so these taxi payment apps and traffic navigators, taxi apps in NYC will help you.
See also: