"The Never Sleeping City- New York" Whatever you choose to call it, it's one of those locations that many of us can only hope to visit. If you're one of the fortunate few, you'll be astounded by New York's abundance of things to do. The list of attractions includes things like art, culture, parks, and holiday events.

When you walk the streets or even just sit back and observe people going about their everyday lives, you can sense the city pulsing with life and activity. New York is the perfect location for you if you enjoy a busy urban environment.
Check out some enjoyable activities to do while on vacation.
1. Central Park
Think of Enchanted, Spider-man 3, and Sex and the City, to name a few. Central Park is a vast urban park with a wealth of attractions to explore. It is one of the tourist attractions in New York and a frequent filming location. Among the many things to do are boating, ice skating, and bird viewing. Make your way to the south end's Victorian Gardens Amusement Park if you're looking for family-friendly activities in New York City. Enjoy rides, live performances, and delicious food.
2. Rockefeller Center
Few sites are as active as Times Square during the holidays, so if you're looking for Christmas activities in New York, you can start your fun here. The Rockefeller Center Ice Rink is close by, where you may ice skate beneath the enormous, illuminated Rockefeller Christmas tree.
3. Times Square Ball drop
One of the nicest things to do in New York in December, and more especially New Year's Eve, is to see the ball drop in Times Square if you're fortunate enough to spend the winter holidays in New York.It's the ideal setting for ringing in the new year with parties, live music, food, and drink.
4. Coney Island
A famous family activity in New York is visiting Coney Island to see the thrilling amusement park rides. If you and your family enjoy a decent thrill, the Cyclone in Luna Park and the Wonder Wheel in Deno's Wonder Wheel Amusement Park should definitely be tried. If you visit during the summer, come on a Friday and stay until dark to watch the fireworks.
5. Strong National Museum of Play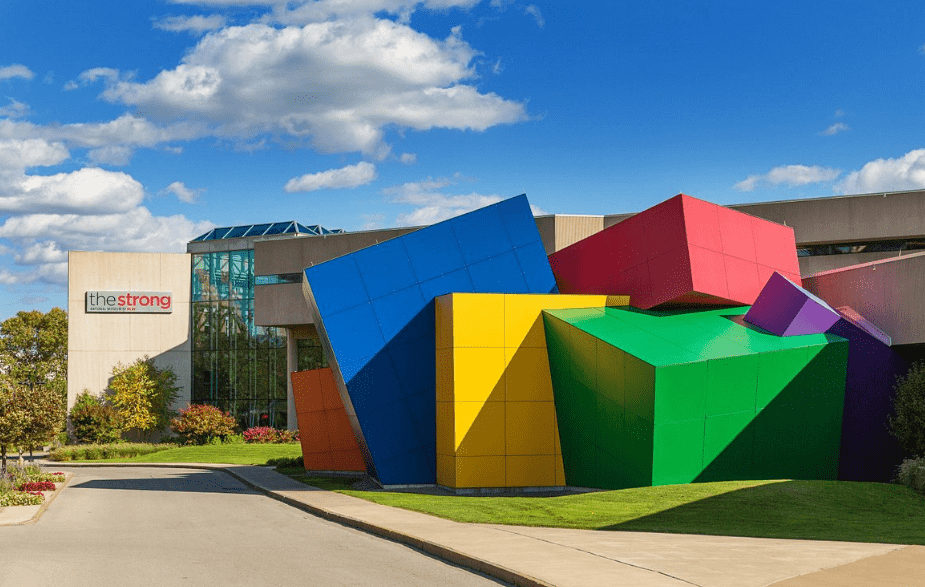 The Strong National Museum of Play is one of the top things to do in Rochester, New York, and there is no shortage of fun things to do with kids in New York. Through interactive exhibits and vintage items like dollhouses, construction sets, and railroads, it depicts the evolution of play. The Everything for Play!The store also offers souvenirs, and Taco Bell Express, Pizza Hut Express, Subway, Louie's Sweet Shoppe, and Bill Gray's Restaurant all offer delicious food.
6. High Line
A couple of the highlights of the High Line are its distinctive location and breathtaking views. One of the most well-liked free things to do in New York is to stroll along the abandoned vintage freight line that runs over the streets on the West Side. The gardens and art initiatives are just a few of the sights to explore. You can go to Terroir at The Porch, Tastalu, or Boogie Down Grind Café if you get hungry.
7. Grand Central Terminal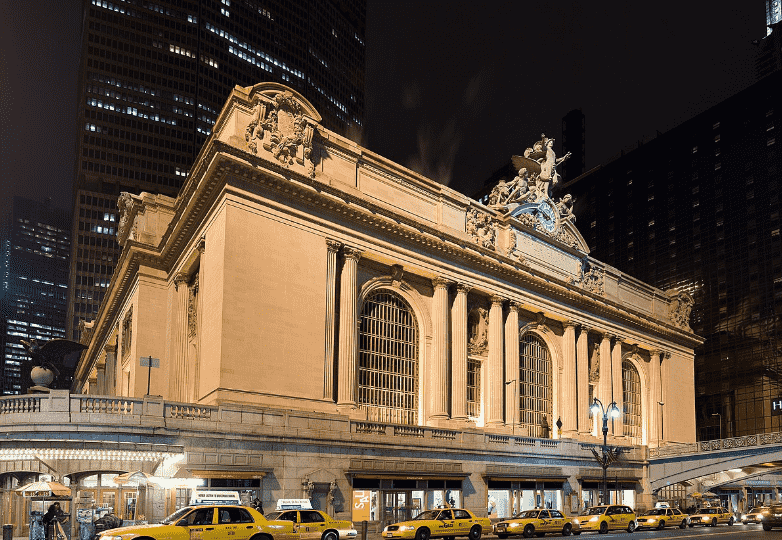 Grand Central Terminal, on the other hand, is a must-see when in New York. With dining, shopping, and cultural events all under one enormous roof, it's like a mini city. You can buy at the 60 stores and eat at the 35 restaurants, which are open from 5.30 am until 2 am. You'll soon realise that you've been here all day!
8. Staten Island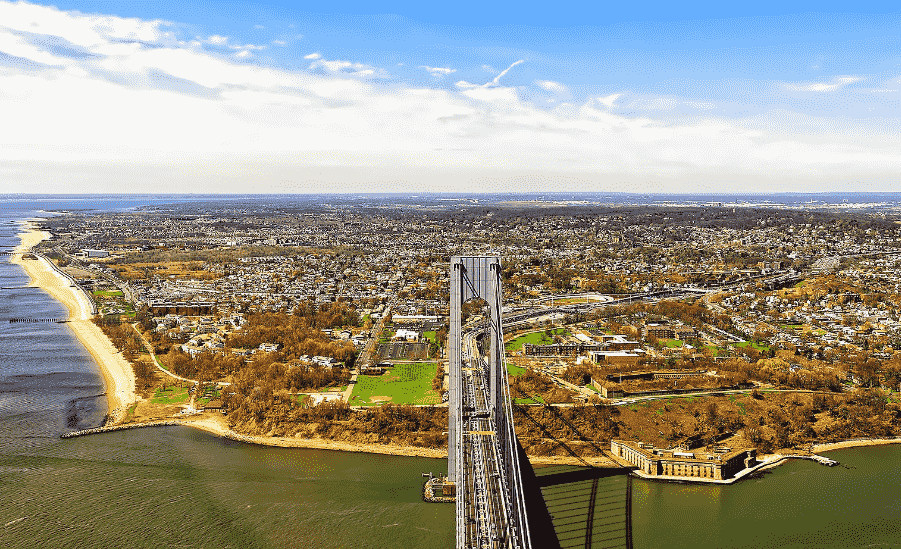 Taking the ferry to Staten Island and exploring its attractions is another enjoyable thing to do in New York City. With its historic structures and refurbished locations, Historic Richmond Town transports you to the 17th century. The recreational Willowbrook Park, which has playgrounds, tennis courts, and hiking trails, is located in the Willowbrook neighbourhood.
9. Broadway Show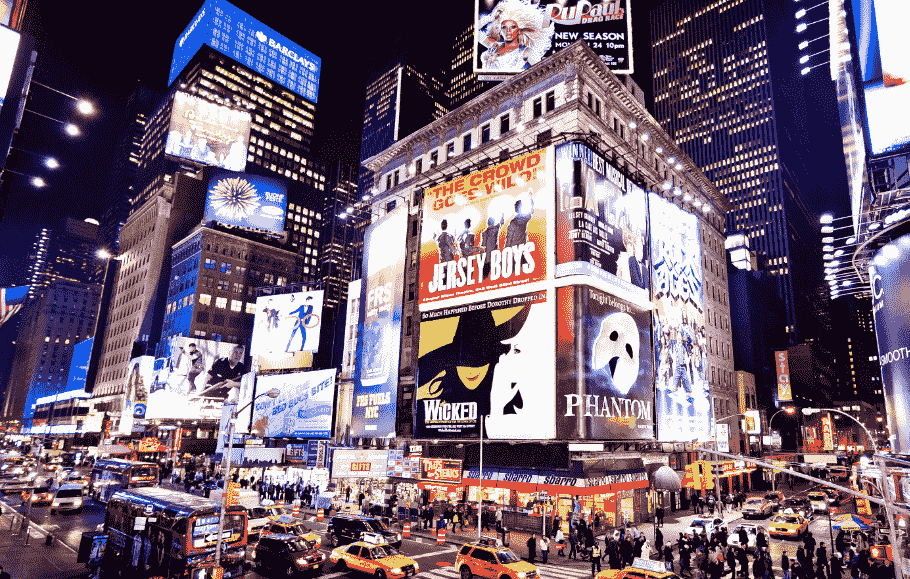 The best things to do in New York include seeing a Broadway performance. It is the apex of theatre in the entire globe, and watching actors perform both classic and modern plays is an experience unlike any other. Among the shows to watch are Harry Potter and the Cursed Child, The Lion King, The Phantom of the Opera, Aladdin, and Kinky Boots.
10. Statue of Liberty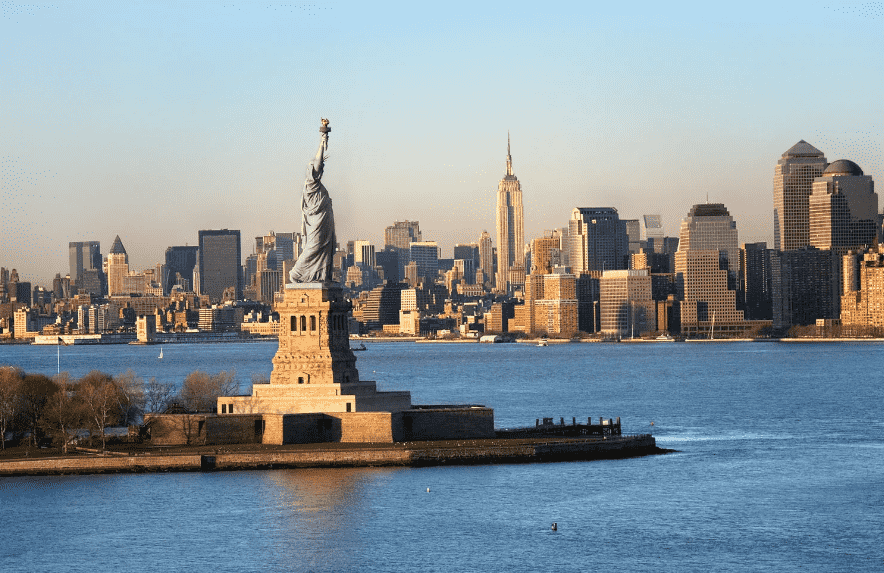 A visit of the famous Statue of Liberty is the last activity on our list of things to do in New York. In order to reach the monument, try to get tickets for the pedestal or the crown rather than the grounds. To visit inside, you must make a reservation in advance because tickets are restricted.