Qatar has hosted the World Cup, but not everyone is thrilled about it. To witness the World Cup in Qatar, millions of people from all over the world are traveling there. Without spending any of the billions that were spent, more than 1 billion people watched from home. With regard to the largest budget ever allotted for a FIFA World Cup Qatar has established a new milestone. Qatar is certainly not taking this situation lightly and is approaching it like an opportunity.
As the first Arab and Muslim country to host the tournament, Qatar has risen to the occasion to expose Islam's legend to the world, and the country is counting on the event to exhibit its wealth, outstanding infrastructure, and culture on a global platform but still it is facing controversies and issues from the Human rights, countries and people. So let's have a look at them :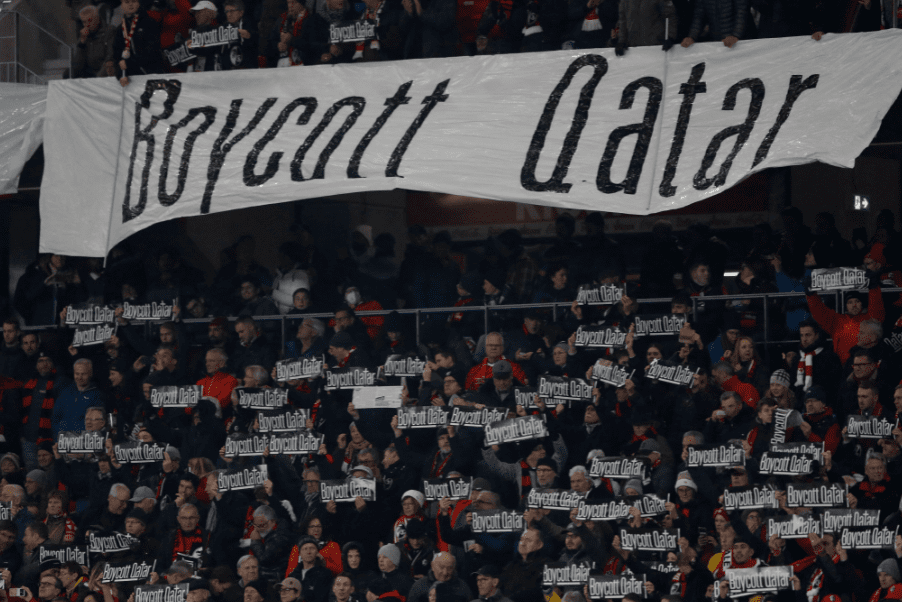 Human rights and ITUC
Many communities pointed fingers at Qatar for the treatment they did to workers that were hired to build infrastructure of the stadium.Many laborers stated the worst conditions they faced such as workers were compelled to work for long hours without food and water, The migrant workers were asked to submit documents so they could not leave and so much more.
Human rights groups criticized the country for the harsh conditions that were imposed onto workers. The government in Qatar denied all of these claims, but it was hard to argue with evidence.
In 2013, a report was released about the conditions that these workers had to live in. Many of them lived under sky high temperatures, and many of them were not allowed to leave the country even if they wanted to.
Ban on Alcohol
As Qatar is a islamophobic country, which bans alcohol anyways but people are considering it to be nuisanace and backlashing the country. Due to which this time FIFA tournament has faced a loss of million dollars.
The LGBT issue
If you know Qatar strictly prohibit lesbian, gay or any of LGBT relationships and is punishable offence in the country which obviously didn't go well with LGBT community and they went on protest for their rights.
The protests were led by the renowned human rights activist and founder of the Rainbow Qatar, Ali Abdulla.
Ali Abdulla who came out with a statement after the protest said that "We are human beings. We have rights. We have dignity," he added: "We are living in a huge jail because we can't be who we are and love who we want to love."
Ali Abdulla also stated that they will continue to fight for their rights till they get it on their own terms, he said: "We will fight for our rights until we get them on our own terms. This is the first step towards achieving those goals; it is not the end of the road, but simply an important milestone along our journey.
The Bribery case
It is also said that there is evidence of bribery for hosting rights and general FIFA corruption in the intense environment and absence of a vibrant football culture of Qatar.
The Qatari bid has been criticized by the chairman of the English Football Association, Greg Dyke, who believes that it would be better if Russia were to host the tournament because at least they have a football culture.
The President of FIFA, Sepp Blatter, has come out in support of Qatar and thinks that they are capable of hosting a World Cup.
As we said before, Qatar is an interesting country with a fascinating culture and it is not surprising that one of the richest countries in the world should come forward to host such a prestigious event. However, Qatar has hosted many international tournaments before such as FIFA, AFC, FIVB and WTA Open. Which is why they are very confident that they can host this time also.
People of Qatar are happy that their country has been chosen as the host of 2022 World Cup as it will boost their economy and tourism. They are happy that this tournament will bring a lot of money to their country.